Critiquing the Florida Formula. Matt Di Carlo at the Shanker Blog is a critic to be taken seriously. In his latest post, he looks at the research that has evaluated different components in Florida's reform effort, including the competitive pressures from vouchers, tax credit scholarships and charter schools. "As usual," he writes, "it is a far more nuanced picture than supporters (and critics) would have you believe."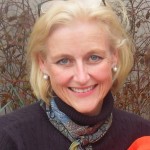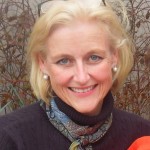 Legislative wish list. What do education groups want from the coming legislative session? Florida Voices asks Ruth Melton at the Florida School Boards Association; Patricia Levesque at the Foundation for Florida's Future; Mindy Gould at the Florida PTA; and Kathleen Oropeza at Fund Education Now. Lawmakers, Oropeza writes, are out to "starve public education" and have been "intentionally bringing districts to the brink of catastrophe."
StudentsFirst report card. Coverage from Florida Today, Orlando Sentinel, StateImpact Florida, Education Week, Fort Myers News Press. Sherman Dorn's take here.
Online testing problems. They're still affecting the DOE's FAIR system. Gradebook.
Jeb Bush headed to Arkansas. He's scheduled to visit for National School Choice Week, reports Arkansasmatters.com.
More Newtown reaction. Tampa Bay Times. Palm Beach Post. Lakeland Ledger. In Lake County, a school board member wants teachers and principals to carry district-purchased guns, reports the Orlando Sentinel. In Manatee, the interim superintendent wants local law enforcement to inspect every inch of every public school campus, reports the Bradenton Herald.
Delinquency. In public schools, a Florida Department of Juvenile Justice report finds it's down by nearly half over the last eight years, reports News Service of Florida.
Rick Hess in the house. In a speech in Naples, he says of the U.S. education system: "We've got a model which was built perfectly reasonably for the world of, say, 1910. It's not a bad model. It's just that if you actually had a car that your family had owned since 1910, you might think it needed more than a tune up." Naples Daily News.
$58 million. The cost of a new campus for Booker High. Sarasota Herald Tribune.
Disappearing portables. The Volusia school district is getting rid of them as growth slows. Daytona Beach News Journal.