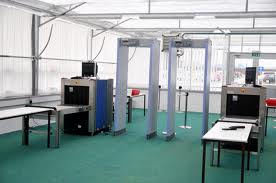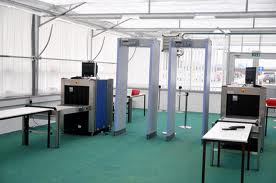 School safety. Superintendents and lawmakers talk about more funding for more security. Coverage from Gradebook, St. Augustine Record, Sarasota Herald Tribune, Daytona Beach News Journal.  Some are worried about "open campuses," reports SchoolZone. A bill is filed that would require private schools to get safety alerts, just like public schools, from police departments and other emergency response agencies, reports redefinED.
The chairman of the Osceola County School Board, Jay Wheeler, writes in this Orlando Sentinel op-ed that the federal government should tax guns and bullets to pay for school guards: "When 26 students and school staff get killed by a crazed gunman in a public elementary school, it is a sad wake-up call for all of us that we have to do a better job protecting ourselves from our own freedoms."
In Palm Beach County, mayors plead with the school board to install metal detectors in every school, reports the South Florida Sun Sentinel. More from the Palm Beach Post. In Lee County, deputies begin patrolling elementaries, reports the Fort Myers News Press. More from the Naples Daily News.
Test score limbo. If high school students fall short on the FCAT, he or she can still graduate if they get a high enough score on the ACT or SAT. But the state has yet to set new concordant scores for the other tests since upgrading the FCAT, leaving many students in limbo. Tampa Bay Times.
Charter school laws. SchoolZone notes the Center for Education Reform's annual report card.
Why grading schools is good. EdFly Blog.
Vouchers and creationism. A Jacksonville school is among those highlighted in this MSNBC op-ed by student activist Zack Kopplin.
Privatization. The Bay County school district moves towards privatizing bus service. Panama City News Herald.
Private school problems. Parents at St. Johns Episcopal Parish Day School in south Tampa accuse a teacher of slapping a student and demeaning others with derogatory comments. Tampa Bay Times.
Jeb Bush in Tennessee. At an education forum with Gov. Bill Haslam, he talks up Florida reforms and school choice options.The Tennessean.
High teacher turnover. It's "troublesome," editorializes the Fort Myers News Press.
SB 736 challenge. The Tallahassee Democrat covers oral arguments Wednesday in the suit brought by the state teachers union.
School funding. Parents in St. Lucie County are torn about the idea of a 4-day school week, reports TCPalm.com, which lists other possible cost-saving measures here. In a Q&A with Florida Today's Matt Reed, Brevard School Board Chairwoman Barbara Murray explains why the district is considering closing four schools.
Red-tape reduction bill. Gradebook.
Principal pay changes in Miami-Dade. Miami Herald.
Rezoning in Seminole. Orlando Sentinel.
Gay-Straight Alliance in Escambia. Pensacola News Journal.