School funding. Gov. Rick Scott wants to spend additional revenue on public schools, reports the Florida Current. Funding and other education issues are woven through a mid-term progress report on Scott from the Tampa Bay Times.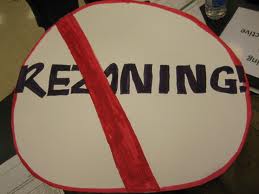 Rezoning. The Seminole school district is swamped with proposals, reports Orlando Sentinel. Affluent parents respond with "snobbery," writes Sentinel columnist Beth Kassab. (Image from coolsprings.com)
Florida gets a B- for ed reform policies, according to a StudentsFirst report out today, the New York Times reports. That ties it with Louisiana for the top grade. A dozen states get F's.
Best year ever. 2012 was a year of unprecedented accomplishments for the Miami-Dade school district, writes Superintendent Alberto Carvalho in the Miami Herald.
Career and technical. The Manatee school districts spends $44 million on a new main campus for Manatee Technical Institute. Bradenton Herald.
School grading. Poor grades for Polk high schools should be taken seriously. Lakeland Ledger.
School security. Editorials from Tampa Bay Times, Tampa Tribune, Palm Beach Post. More coverage from the Tribune and South Florida Sun Sentinel.
School enrollment. It's up in public schools by 30,000 statewide, in part because of declines in private schools. Palm Beach Post. A district audit finds a Palm Springs charter school overstated its enrollment, resulting in a $160,000 overpayment, the Palm Beach Post also reports.
Home schooling. Enough with the stereotypes, writes Mike Thomas at the EdFly Blog.
Tony Bennett's transition. No plans to overhaul DOE's leadership team, Gradebook reports.
Common Core. Three questions for a principal. StateImpact Florida.
Mentors. A black fraternity reaches out to black students in Polk. Lakeland Ledger.
Kindles. They're a hit at Clearwater High. Tampa Bay Times.