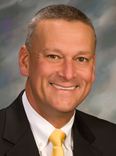 Tony Bennett. On his first day on the job, he meets with superintendents and the Florida Association of District Administrators and says he is an "unapologetic advocate for school choice," reports the Tallahassee Democrat. More from The Buzz. His first comments on the "Commissioner's Blog" here. Interview with StateImpact Florida.
Charter school funding. More than 1,000 people turn out for a meeting called by Pembroke Pines charter parents to demand equal funding for charter schools, reports the South Florida Sun Sentinel.
School spending. If the Broward school district wants to get the money to repair old schools, it will have to restore trust with voters and overcome a "long and lousy history of stunningly bad behavior," editorializes the Miami Herald: "The district has been plagued by cronyism, mismanagement and a culture of dishonesty. In a scathing grand jury report released almost two years ago, jurors said they found the district so thoroughly corrupt, so reckless in its spending of taxpayers' money, they would have recommended abolishing the school board completely if the state Constitution didn't require its existence." In Manatee, a forensic audit finds "incompetency — not criminal or illegal activity — caused a $3.4 million budget deficit that rocked the public trust," reports the Bradenton Herald. More from the Sarasota Herald Tribune.
School prayer law. "For the Satanists, it was a godsend," writes Palm Beach Post columnist Frank Cerabino.
Cold water on the party. Former state Sen. Dan Gelber says there isn't much for Florida to celebrate in the latest Education Week rankings. Florida Voices.
Murmurs. School administrators wanted to hear more from Gov. Rick Scott, writes Tampa Bay Times columnist Steve Bousquet.
Merit pay challenge. A hearing on the FEA's challenge of SB 736 is set for Wednesday in Leon County Court. SchoolZone.
School security. Legislative committees will consider the issue this week, but the scope and cost is unclear, reports the Lakeland Ledger. More from StateImpact Florida. The Cape Coral charter school system will add a resource officer, reports the Fort Myers News Press. More from NBC2 and WINK News. A majority of Lake County School Board members oppose one member's proposal to arm teachers, reports the Orlando Sentinel. The Okaloosa school board votes to spend $500,000 for school resource officers in every elementary school, reports the Northwest Florida Daily News. In Hillsborough, school board members have mixed reactions to Superintendent MaryEllen Elia's proposal for armed guards, reports the Tampa Bay Times.
Test prep. Sherman Dorn says too much of it violates students' civil rights.
 Rezoning. The latest from Seminole. Orlando Sentinel.