Students would get greater access to online instruction through blended learning opportunities and potentially new providers under a Florida House bill that sailed through a subcommittee Wednesday.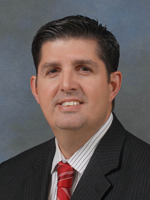 "This bill is going to be about innovation, access and technology,'' said Rep. Manny Diaz, Jr., R-Hialeah, a school district assistant principal who introduced the legislation in the Choice & Innovation Subcommittee. "We know that every child doesn't learn the same.''
The digital learning bill would create a district "innovation school'' pilot program that encourages traditional schools to offer students more blended-learning opportunities with a mix of online and classroom instruction.
Districts could use their virtual programs, or courses offered by Florida Virtual School or another online provider. In addition, students could take online courses from another school district.
In return, school districts would be given more freedom in the digital realm in a fashion similar to charters. For instance, class sizes for courses within the innovation schools would be calculated at a schoolwide average instead of class by class.
Florida mandates that district schools limit the number of students allowed in core classes depending on grade level. Violations result in hefty fines, but meeting the law has resulted in students having to wait to take some classes.
The bill would allow districts to offer part-time, online courses to K-12 students in all subjects. Currently, they can only do that for courses that require statewide assessments.
It also would make it easier for online providers to operate in Florida. One provision allows a company without "prior, successful experience" to set up shop.
"It's not meant to add bad actors,'' Diaz told the subcommittee.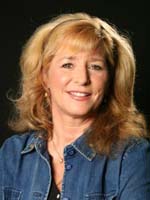 The bill would put such providers on probation for one year, with the state Department of Education reviewing results from that year to determine if the program continues.
The idea of inviting online providers from outside the state puzzled Rep. Michelle Rehwinkel Vasilinda, the Democratic ranking member from Tallahassee and a fan of Florida Virtual School thanks to her daughter's participation in the program.
"If Florida Virtual School is doing such a great job, why are we doing this?'' she asked. "Is Florida Virtual School unable to handle more students?''
Holly Sagues of Florida Virtual said the program has room to grow and continues to do so, in part, because of a state mandate that requires online learning. The program served more than 250,000 students last year, she said.
While Rehwinkel Vasilinda spoke glowingly about virtual education, she was one of two Democrats who voted against the bill. Rep. Joe Saunders of Orlando also voted no.
Prohibiting a district from requiring students to take online courses outside of the school day or on the school grounds "makes sense to me," Saunders said. So does allowing inter-district enrollment, he said.
But he didn't like that online providers could be based outside of Florida. Lawmakers should be looking at growing jobs at home, not in other states, he said.
Supporters were ebullient.
"I love this bill,'' said Kathleen Passidomo, R-Naples, one of 11 lawmakers who voted in favor of the proposal and described virtual education as the path toward unlimited possibilities. "Here's the case where we're working with our government and we're going to be able to do something really good for our students.''
The bill also features several accountability measures for digital learning, including:
Providers must maintain a minimum level of services to parents and students via a website.
The Department of Education must develop an online catalog of available digital learning courses and a method for students and teachers to provide feedback.
Florida Virtual School must include information in its operations report about its in-state and global, out-of-state programs.
The bill passed 11-2 with Democrats Randolph Bracy, Shevrin Jones and Kionne McGhee voting in favor. Lawmakers will work on a final draft before assigning the bill a number and circulating before other committees.