Florida business leaders put a spotlight Wednesday on the promise and potential pitfalls of Common Core – the tough, new academic standards that are rolling into Florida schools and will help re-shape teaching, learning and testing.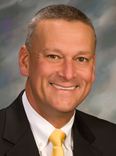 At a wide-ranging, day-long education summit in Orlando, several participants suggested a public awareness campaign to inform parents about the changes – which may be initially painful when they're implemented in the 2014-15 school year – and to rally broad support in a way that has eluded many of the state's other, recent education reforms.
"These tend to be Tallahassee conversations. But if we don't do this right, it becomes a Miami conversation or a Jacksonville conversation" and not in a positive way, Marshall Criser III, president of AT&T Florida and chairman of the Florida Council of 100, told redefinED during a break. "We have an opportunity and responsibility to take this back to our communities … Because if not us, then who?"
"The state should own this initiative," Education Commissioner Tony Bennett told attendees, reminding them of the marketing effort a decade ago for Just Read, Florida. "It shouldn't be teachers against people. It shouldn't be the state against schools, state against districts. This should be a statewide rollout that says this is important to our children and this is important to the future of our state."
The Council of 100 sponsored the summit with the Florida Chamber Foundation, the National Chamber Foundation and the Institute for a Competitive Workforce. About 100 people attended, including three lawmakers, two superintendents, Board of Education Chairman Gary Chartrand and Florida Education Association President Andy Ford.
Spurred by the National Governors Association and the Council of Chief State School Officers, the Common Core standards in math and language arts have been adopted by 44 states. They're well-thought-out and well-vetted. They're benchmarked against international standards. They're designed to instill a deeper knowledge than state standards do now. In the long term, supporters say, the higher bar will better prepare students for college and careers and an ever-more-competitive world. In the short term, though, ouch: They're expected to result in a steep drop in test scores – and all the angst that comes with it.
"That's a pain point," Criser said. "But people have to understand that's good," he continued, because it's the first step on a better path.
The discussion around Common Core has centered almost exclusively on public schools. But its gravitational pull is expected to be so strong that the impact will be felt at the private schools, too, to varying degrees.In Florida in recent months, there has been discussion about the possibility of students with vouchers or tax credit scholarships being required or encouraged to take Common Core-aligned tests. Meanwhile, the state's Catholic schools are embracing the new standards on their own initiative.
Common Core has proven controversial in some states, including Indiana, where Bennett was ousted as an elected state superintendent in part because of his support. But the business leaders at the Orlando meeting endorsed its game-changing sweep. Some framed the need for it against a stark backdrop.
"This is not just about educating our kids. This is about keeping America great and making sure that we are competitive," said Kelli Wells with the GE Foundation. "Because I will tell you, if this fails, 20, 30 years from now, Brazil, Russia, India, South Korea, China – all of those countries are going to be so far ahead of us that we are not going to be in this room having this discussion. Because we're going to be at the bottom."
Panelists, though, didn't shy from noting the hurdles that must be cleared if Common Core is going to be implemented, as planned, for the 2014-15 school year. Among them: training tens of thousands of teachers, and ensuring districts have the technological capacity to carry out the new tests.
"I don't think there's anybody that has a firm grasp of the technology that exists in the school districts today," said Sen. Bill Montford, D-Tallahassee, who heads the state superintendents association and served on one of the summit's panels. "Not only that, we don't even know what we need today or tomorrow or next year. I've heard numbers from $100 million to $500 million. … So why don't (we) leave here today with a commitment (to figure this out)."
Obviously, there are potential political snags, too.
Ford, the teachers union president, praised the new standards for putting a "premium on knowledge, not memorizing facts." He said they could be a "great equalizer" for disadvantaged students, and offered the state an opportunity to start fresh with its education system. But he also worried that without changes to the state's accountability regimen, the new tests would be, in his view, as troubling for teachers and schools as the current ones.
"If we're just replacing the FCAT with a bunch of other tests, we haven't accomplished anything," he said during one of the panel discussions.
Former Board of Education Chairman T. Willard Fair suggested stakeholders need to resolve disagreements before taking another pitched battle over ed policy public. "We can talk about its value, how it's germane to us as a world power," he said of Common Core. "But communities don't understand that. All they know is, here we go again."
"I will not publicly be a part of this if I have to be in a confrontational mode with Andy (Ford) or anybody else," Fair continued. "It's too important."
It remains unclear whether the Common Core timeline in Florida is realistic. Behind Wednesday's polite debate, there was tension over how to find the right balance between urgency and responsibility.
At one point, a Leon County principal suggested implementation be postponed, given a lack of instructional materials tied to Common Core and substantial anxiety from new teacher evaluations and other still-evolving reforms. That brought a response from Mary Laura Bragg, who helped lead Florida's literacy boosting efforts a decade ago, including implementation of the third-grade retention policy.
"My concern is that, because it's hard, and maybe because all of the pieces aren't as far along as we hoped they were, that we are going to … delay, delay, delay," said Bragg, now national director of policy and implementation at the Foundation for Excellence in Education.
Bennett said he and his team are working hard to get the pieces in place for fall 2014. But he also said there are enough "real issues" with Common Core – including the response from other states – that made it prudent to work on a Plan B.
"Failure for Florida's children with the implementation side of this is not an option," he said. "People ask me what keeps me awake at night. It is making sure we do this better than anyone. Because our kids deserve the best."
Related coverage: StateImpact Florida here and here. Associated Press here. Florida Current here. Bradenton Herald here.