Florida lawmakers made a big change to the parent trigger bill Thursday, passing it on another party-line vote but only after diluting the initial proposal to give parents more power to improve struggling schools.
The Senate Appropriations Subcommittee on Education approved an amendment that gives school boards – not the state – the final say on a school turnaround plan.
The original wording in Senate Bill 862 made the state Board of Education the final arbiter if parents and school boards didn't agree on the best way to improve a school.
Among a list of options is converting the district school into a charter school, a plan that might have more support from parents and the state board than district leaders.
The amendment comes at the request of Education Commissioner Tony Bennett, who asked sponsors of the House and Senate parent empowerment bills to hold elected school board members accountable.
"School boards should not have the ability to push the decision to the state,'' Bennett wrote in a recent letter. "They owe it to parents to consider what they have to say without being able to avoid the tough decisions.''
Bennett also suggested the turnaround process was "overly burdensome'' with formal notices, votes and petitions required to kick-start a plan. He said the school board should have to explain at a public hearing why it didn't think the parents' approach was best.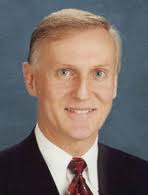 The amendment, introduced by Sen. David Simmons, R-Altamonte Springs, made that a requirement.The final outcome should be determined locally, not in Tallahassee, Simmons said. He also said parents are as culpable as school boards when it comes to so-called failing schools.
Sen. Bill Montford, a Tallahassee Democrat and head of the state superintendents association, said he supported the amendment and might be able to support the bill if "we continue to move the way we are now.'' For now, he joined three other Democrats on the subcommittee in voting against it.
The eight Republican senators present at the meeting voted in favor. The next stop for SB 862 is the Senate Appropriations Committee, which is expected to consider the bill on April 18.
The House version of the parent trigger bill, which passed earlier this month, still gives the Board of Education the final word.