A new poll finds that mothers of school-aged children aren't happy with the direction of K-12 public education nationwide, and they are more likely to favor nontraditional, school choice options – like charter schools, private schools and the use of vouchers.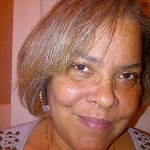 The telephone survey was commissioned by the Friedman Foundation and board member Virginia Walden Ford called attention to the findings about mothers: "No one knows better than a mom what education works best for their child, and mothers are crying out for more choices across our country.''
Among the findings for moms with school-aged children:
• 61 percent said K-12 education has "gotten off the wrong track.''
• 82 percent gave private schools an A or a B compared to 44 percent for public schools.
• 63 percent favored charter schools (once pollsters defined the schools), compared to 25 percent who opposed them.
• 69 percent supported tax-credit scholarships; 19 percent did not.
• 65 percent supported education savings accounts; 25 percent opposed the reform.
• 66 percent supported school vouchers (again, after they were given a definition of the program), compared to 26 percent who opposed them. School moms are more than twice as likely to agree (66 percent) with universal eligibility, but they mostly disagree (62 percent) when eligibility is limited to financial need.
• 54 percent favor a parent trigger policy compared to 38 percent who opposed the measure.
The survey also asked about education spending, with 65 percent of the moms saying per-student funding was too low and 35 percent believing public schools spent $4,000 or less per student. When they were informed that the national average was about $10,652 per student, the number of moms who thought the funding was too low dropped to 50 percent.