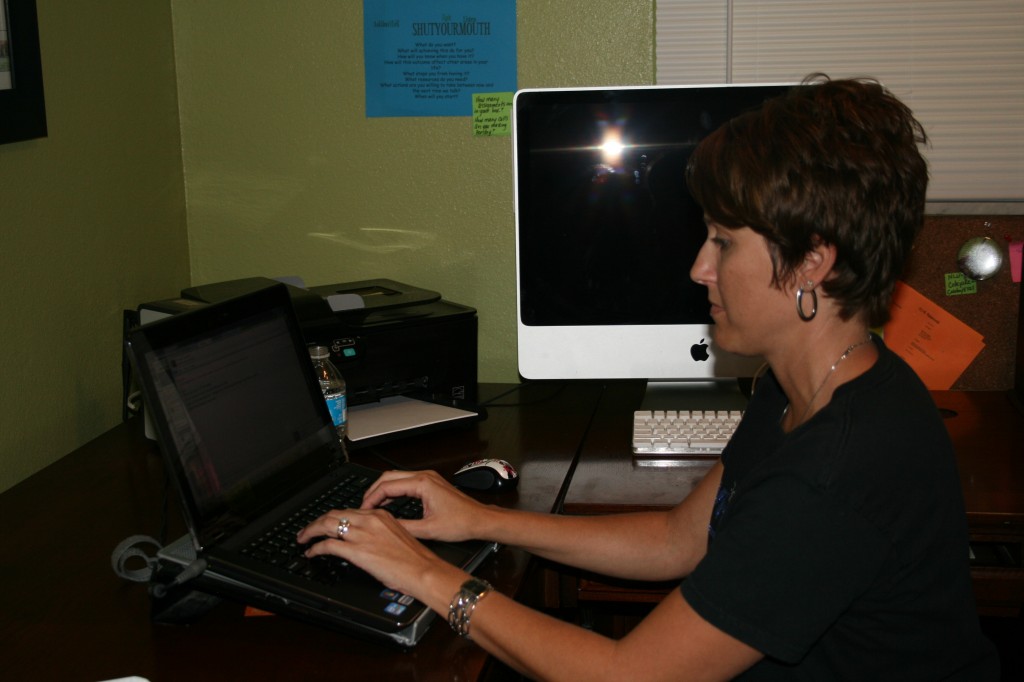 When Carlene Meloy answers her front door on a recent weekday afternoon, she looks like any other stay-at-home mom in blue jeans and a T-shirt.
Husband Chris is away at work. In a few hours, their two kids will be home from school. Until then, a barefoot Meloy juggles laundry and dinner with her other job as a teacher at Florida Virtual School.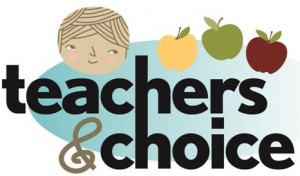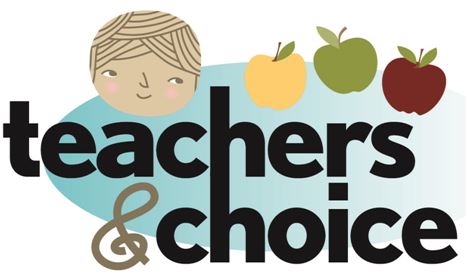 "I can grocery shop in the morning,'' she said, and be back in front of her computer in time for a 1 p.m. high school leadership class. If her daughter, Camryn, needs to go to the community center for a theater class, "I can use the Wi-Fi'' to stay connected to students.
It's that flexibility that convinced Meloy, 38, to leave the local school district four years ago and work for the nation's largest online education program.
Meloy is among a growing number of educators across the country that has discovered school choice is an opportunity not only for parents and students, but for teachers, too. No longer are their options defined by school boards or unions – or traditional school calendars.
Today, teachers willing to embrace choice and, maybe, take a bit of a risk, can find satisfying careers in charter schools, private schools and online education. The bonus: a job that gives them more of a say in customizing lesson plans, including ones that adhere to personal religious beliefs; and access to cutting-edge technology that, to some extent, allows them to set their own schedules.
"Now that I look back, I realize I felt stuck,'' Meloy said of her old job, where she often had to rush from her fourth-grade classroom to take her son, Cole, to baseball practice. "I really do not have the stress that I did in a brick-and-mortar school.''
Florida Virtual School is a free public school. It was founded in 1997 by homeschool parents and educators in Central Florida. Back then, there were seven teachers. A decade later, there were 424. Today, there are nearly 1,500, working with 149,000 students.
FLVS doesn't track whether teachers come from private schools or districts, spokeswoman Tania Clow said. But the program continually attracts interest. Depending on how many positions are available in a given year, applicants may number as high as 20,000, she said.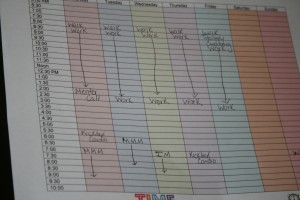 Making the leap to Florida Virtual was scary, at first, Meloy said. She had always dreamed of being a teacher back in Indiana, where she grew up playing school with cousins whose parents were educators.
After graduating from Ball State University, Meloy moved with her husband to Florida. She briefly taught at a private elementary school before signing on with the Pinellas school district – where she worked for nearly a decade and thought she would stay.
But when her sister-in-law went to work for Florida Virtual, Meloy, a mother now, was intrigued.
"She said, 'the kids are awesome and they can work at their own pace,' '' recalled Meloy, who liked the idea of not having to rush through assignments. Then there was the flexible schedule: "You always, as a working mom, try to find that balance with your kids and job.''
Meloy obtained credentials in health and physical education. Florida Virtual hired her at about $42,000 a year to start. She had been making about $41,120 when she left the district.
Meloy is bound by an annual contract. Like her district counterparts, she undergoes yearly evaluations, which are based in part on student test scores. But FLVS reviews include student feedback.
Training at FLVS is ongoing. As a new teacher, Meloy went to Orlando for four days of orientation followed by seven weeks of online meetings with trainers. She also was partnered with a "content buddy,'' another teacher who acted as a mentor of sorts for about a year. In the district, Meloy recalled one day of training "and that was mostly about insurance,'' she said.
Full-time FLVS teachers typically have 175 students, depending on the course, Meloy said. At a traditional high school teaching an elective, she might have six periods with 30 to 40 students each.
Unlike traditional school teachers, though, FLVS instructors are available to students from 8 a.m. to 8 p.m., seven days a week. Teachers can adjust their schedules as long as they meet students' needs, said Meloy. She works about 40 to 45 hours a week and allows students to contact her as late as 11 p.m.
About two years ago, she became a mentor at FLVS and now oversees 65 teachers and 30 students. She also switched subjects, moving from P.E. and health to leadership development, an elective that helps students build confidence and leadership skills.
From her FLVS-issued computer, Meloy's students can see her but she can't see them. "What I love,'' she said, "is that you have no judgment. You don't know the clothes that they're wearing, what color their skin is. There are no walls built up.''
She connects with them through the sound of their voice, through the words they write. Often, she said, it's on a deeper level than when she was a traditional teacher. "It's amazing how well you get to know them,'' Meloy said.
Most of her students text her if they need help – "email is for grandma,'' she joked. Meloy checks in with the kids and their parents at least once a month via telephone.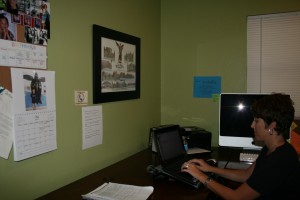 During a recent class, Meloy worked near her kitchen in a small room painted apple green. Above her desk was a bulletin board with her weekly schedule. That's for her benefit and to remind her family when she is working.
Class sizes typically are small. On this day, Meloy's leadership class has only two students, who usually have a different teacher.
"Hi there,'' Meloy greets them warmly. "Can you hear my voice?'' Both students signal they can with a little smiley face emoticon, then set about the lesson creating their personal brand. First they identify the logos of some well-known companies.
"Everyone knows what Apple is,'' one student instant-messages. When they move on to their brands, the other writes: "I am honest, trustworthy and respectful.''
Meloy guides them to support each other's writing with compliments. When the class ends about 20 minutes later, she commends them: "I'm going to tell both your teachers how amazing you were.''
Although Meloy loves her job, she acknowledged some downsides. It's still tough striking a reasonable work-life balance. She also misses some of the hands-on projects and experiments she got to do in the district. Her elective doesn't call for such assignments, but other FLVS courses, like chemistry, do.
Still, Meloy said, the trade-offs add up in her favor: "I don't think I would ever go back.''