Want to see that charter school's budget or who sits on its governing board? How about its financial audits? Or whether it is owned by a management company?
Under a bill passed by lawmakers last week, every Florida charter school must maintain a website where it posts that information and then some, beginning in the 2013-14 school year.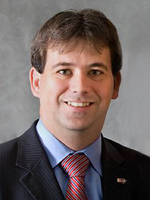 "That's so parents, the media and the community can see how much money the charter is spending on administration, facilities, fees … and compare that with other schools,'' said Sen. John Legg, R-Lutz. "If there's something wrong, people can see that online.''
The provision is one of the less publicized pieces of House Bill 7009, which is now awaiting Gov. Rick Scott's signature.
Most of the attention on the bill has been focused on its calls for better financial oversight of charter schools. Among other changes, the legislation requires charter operators to file uniform monthly financial reports to school districts that will include balance sheets, revenue statements, expenditures and, new this session, changes in the fund balance.
"This is incredibly important,'' said Legg, who filed an amendment detailing the procedure during the final week of session. The reports "are critical to bringing transparency to the process.''
The bill also requires charter schools to get prior written approval from their district sponsors before spending more than $10,000, unless the expenditure was included in the school's annual budget.
The tougher controls follow last year's headlines surrounding a struggling Orlando charter school that paid its principal more than $800,000 before shutting down. The payment totaled twice as much as the school spent on its educational program that year, according to the Orlando Sentinel.
Other provisions in the bill include:
Requiring the state Department of Education to develop model charter contracts.
Requiring the department o create an annual report that tracks the number of charter applications each district receives, including how many charters were approved, denied or withdrawn.
Giving high-performing charters greater flexibility to increase their student enrollment each year
Moving the appeals process for high-performing charters from the Charter School Appeal Commission to the education commissioner and Board of Education.
Allowing charter applicants to submit a draft application by May 1, with district feedback by July 1 – giving the applicants plenty of time to respond before the final Aug. 1 deadline.
Legg said the bill and many of the amendments he filed sought to make the charter school system more consistent. For example, one of the amendments clarified language in current law (Senate Bill 736) that calls for annual contracts for all public school instructional personnel hired on or after July 1, 2011. The law also requires such contracts to provide due process for suspensions or dismissals.
There was a concern that the law could be interpreted to mean charter schools must provide their teachers with annual contracts as well as certain due process rights comparable to district teachers. "… this would impact the flexibility that charter schools have historically enjoyed in terms of employment-related decisions," said education department spokeswoman Cheryl Etters.
Legg said that at the department's urging, he filed an amendment specifying that charter schools could continue to hire teachers and other employees on an at-will basis. In addition, charters may suspend or fire workers at any time during the term of the contract without cause. "We were just trying to avoid the potential for litigation,'' he said. "Charter school employees can still have collective bargaining rights, it's just not automatic.''
Other amendments to the bill included the merging of a Senate bill that created District Innovation Schools, which operate somewhat like charter schools, and a spawn from the failed parent trigger bill that prevents students in classes taught by teachers rated "unsatisfactory'' or "needs improvement'' in the current school year from being taught by similar teachers in the same subject the next year.