The muscular growth of Florida Virtual School, the nation's largest provider of online classes, has suddenly become anemic. And the culprit seems to be legislative changes made this spring to the state's funding formula for education.

Over the last five years, the highly regarded FLVS has seen a 24 percent annual growth in the number of course requests approved by guidance counselors at the end of the school year, according to FLVS figures.
Last year, the number grew at a robust 34 percent, from 150,578 approvals to 201,066. Course approvals are still up this year, but by only 1 percent.
FLVS officials are predicting at least a $34 million hit because of the legislative change, which may have unintentionally pitted the provider against school districts still reeling from the Great Recession. But the bigger problem may be that thousands of students are not getting classes that work best for them.
Evidence continues to surface that districts are denying students access to FLVS courses and/or pushing them toward other providers. A published report suggested a similar effort was underway at a leading charter school network.
"Denied choice is not just about the dollars,'' said FLVS spokeswoman Tania Clow. "Ultimately, the one who suffers is the student.''
In response to the sagging numbers, FLVS has instituted a hiring freeze, except in critical areas. And Julie Young, Florida Virtual's president and CEO, is set to meet with Education Commissioner Tony Bennett next week to talk about the fallout.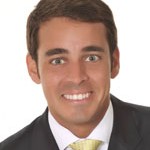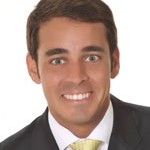 Lawmakers led by Rep. Erik Fresen, a Republican from Miami and chairman of the House Education Appropriations Subcommittee, signed off this spring on the new funding formula.
Before, when students took six courses in their district school and one through Florida Virtual, the district received its full per-student allotment and FLVS got another one-sixth. The new formula caps the allotment so the district receives six-sevenths and FLVS receives one-seventh.
The more Florida Virtual courses the student takes, the less funding the district and FLVS receive. Lawmakers who supported the measure said it leveled the playing field for all online providers while saving the state money. But FLVS officials say it has created a financial incentive for districts to steer students away from the provider.
Although the law doesn't go into effect until July 1, FLVS already has seen evidence that districts are putting on the brakes.
Last month, the Florida Department of Education contacted at least eight school districts that were telling students they couldn't sign up for FLVS summer courses. Clow said FLVS officials are still hearing those reports from parents, students and guidance counselors.
FLVS appears to be taking a hit in other ways, too.
Earlier this month, Gateway Charter High School in Lee County sent a letter to students warning them that if they didn't complete their FLVS course by June 30, before the new funding formula kicked in, there would be a charge of $425.
"We suggest that unless you are 60 percent of the way through a course that you drop the course and re-enroll in a new online program available this fall at GCHS,'' the letter states. At the bottom of the letter is a handwritten message: "Please drop all classes.''
A spokeswoman for Charter Schools USA, which manages Gateway, told the Associated Press the letter was sent in error and went to 25 students. Clow said as of June 12, there were 259 Charter Schools USA students enrolled in FLVS; 49 were from Gateway.
Between May 27 and June 13, 57 Charter Schools USA students withdrew from their FLVS course including 10 from Gateway, Clow said.
Meanwhile, in the Panhandle, the Okaloosa County School Board recently approved a contract with an online provider called VSCHOOLZ. The district will pay a flat fee for enrollment and materials for each student, but keep the state funding dollars.
It's an option other districts are eyeing.
"I don't think it's going to be any different (for students),'' Christy Corbin, Okaloosa's supervisor of online education, told the Northwest Florida Daily News. "Everything's the same but the price tag.''