Recently I attended the American Federation for Children's policy summit in Washington, D.C. This event was an exciting, informative, two-day conference filled with panel discussions, keynote speakers such as Lisa Leslie and Mike McCurry, and networking opportunities with education reformers from all over the country. I left D.C. feeling similar to when I left the Foundation for Excellence in Education conference this past November. Invigorated. Energized. Hopeful.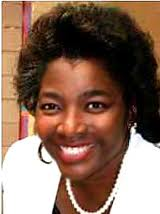 But I also kept thinking these events should be experienced and enhanced, a thousand times over, by one very important, and missing, demographic.
Parents.
My background is important, but not necessarily the reason, why I want to see more parents at education conferences throughout the country. I have been a Democratic activist and community organizer for the last 25 years. I now organize parents for Step Up For Students. Perhaps that does influence my thoughts and opinions.
However, I remember suggesting more parental involvement after attending education conferences as a teacher. I simply expect more now. I expect parents to be included in every substantive event, conference, policy discussion, roundtable, and town hall meeting, and I'm routinely disappointed when they aren't anywhere to be found.
Of course, many of the participants are parents as well as education reformers. We bring that passion for school choice from personal experiences. I can talk about years spent driving my children out of county to put them in a public school that worked for them and then utilizing scholarships a few years later when a private school better fit their needs.
But we should hear more stories from a diverse population of moms and dads.
At the AFC Conference, Dr. Alberta Wilson, president and CEO of Faith First Educational Assistance Corp. and consultant for Capstone Legacy Foundation, shared my concerns. At several sessions, she spoke from the audience to implore that more parents be included – at every level.
I caught up with her recently and asked her to elaborate.
"Parents should be involved," she said. "They are the stewards of their children. If we continue to do things as we are doing them, we won't be successful."
I asked her to explain how attending conferences would benefit parents. She didn't hesitate.
They'd see more of a connection between voting, public education and public schools. Involvement would also help them understand their right to make the call for their child's education. This would also demonstrate accountability as more organizations call on parents to be involved before accessing certain choices. Invitations to conferences, as well as covering their expenses so they can attend, would encourage parents to learn and better understand the power of effective parenting.
"Focusing on legislators is great," Dr. Wilson said, when speaking of the movement's lobbying efforts.  "But not if parents aren't involved or on the ground."
The benefit to moms and dads is clear. So how would it help the usual policy wonks, grassroots organizers and think tankers who attend these conferences?
Dr. Wilson believes it would provide reinforcement.
"Meeting families helps us frame our issues around real-life experiences," she said. "After all, they are the reason we're doing what we're doing."
Parents can tell us what's working and what's not working. They validate our hard work and can only enhance policy discussions by weighing in on solutions to long-term problems. They have a great demand for educational options, but only a limited supply is being offered. If we want to change that, we need to constantly educate ourselves on where to invest time and money, and parents can help us make those decisions.
More parent attendees and more panel discussions with and about parents at all education conferences will ensure they remain in the forefront of our movement – where they belong.