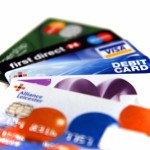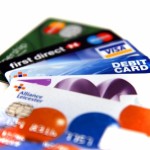 We all know about charter schools, vouchers and tax-credit scholarships. But there is a new kid on the school choice block called "education savings accounts" (ESAs) and they can be used to purchase multiple education options at a time – and even to save for college.
A new Friedman Foundation for Educational Choice report, released Wednesday, provides a detailed look at how the parents in one state are using the accounts.
But first, a quick primer: Maybe one day opponents will call these ESAs "nuevo neovouchers" but today supporters call them "education debit cards," and for a good reason. The state deposits the funds into an account which can be spent – via a debit card – on private school tuition, fees, curriculum (which would include books and other coursework material), online courses, exam fees and tutoring services. Unspent funds are rolled over to the next year and can even be deposited into 529 college savings accounts to pay for future college tuition. Parents receive disbursements to the account quarterly and are expected to submit expense reports quarterly as well to ensure compliance with the law.
Arizona's ESA, the "Empowerment Scholarship Accounts," pays parents 90 percent of the state support (currently worth $2,845). Special needs students receive additional support based on the severity of the disability, with the average special need student awarded $13,600 in 2012. Accounts are currently limited to active-duty military families, foster care children, special needs students, and students in schools rated D or F.
The Friedman Foundation discovered 85 percent of the 316 Arizona families with ESAs in 2011 used them to pay for tuition at a private school, 20 percent to pay for special education or therapy services, and 15 percent to purchase supplemental tutoring. The least utilized services included exam fees (like the AP exam) and online course fees. Overall, approximately 26 percent of the money in the ESA accounts remained unspent at the end of FY 2012-13, allowing the funds to roll over and accumulate in the next school year.
ESAs "open the doors to an education that is uniquely tailored to a child's individual needs by enabling parents to direct funds to multiple education providers," writes Lindsey Burke, author of the Friedman report. Indeed, 34 percent of families paid for multiple options – for example, attending a private school while also purchasing supplemental curriculum and tutoring services.
Several state legislatures have explored the ESA concept since 2011 (in Florida, bills were introduced but didn't get far) but right now they are only available in Arizona.