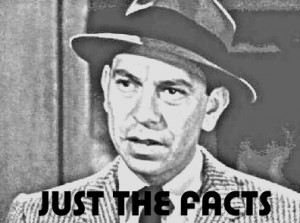 Between 2011 and 2012, the number of Florida high school graduates passing college-caliber Advanced Placement exams jumped from 36,707 to 39,306 – a robust 7.1 percent. The increase wasn't an anomaly. Florida ranks No. 4 in the country in the rate of grads passing AP exams. Over the past decade, it ranks No. 2 in gains.
These AP results are but one of the encouraging indicators of academic progress in Florida schools. But you wouldn't know it from some of the media coverage, which often overlooks them and ignores or distorts the context. The same goes for a good number of critics. Many of them continue to be quoted as credible sources, rarely if ever challenged, despite assertions that are at odds with credible evidence.
In the wake of Education Commissioner Tony Bennett's departure, some particularly harsh spotlights have been put on Florida's school grading system and on former Gov. Jeb Bush, who led the effort to install it. I can't defend some of the recent problems with grading (the errors, the padding) and I do wonder whether there should be more value put on progress than proficiency.
But I have no doubt, from years of reporting on Florida schools, that school grades and other Bush-era policies nudged schools and school districts into putting more time, energy and creativity on the low-income and minority kids who struggle the most. I also have no doubt that those efforts, carried out by hard-working, highly skilled teachers, moved the needle for those students and the system as a whole. To cite but one example: Between 2003 and 2011, Florida comes in at No. 9 among states in closing the achievement gap, in fourth-grade reading, between low-income students and their more affluent peers. In closing the gap in eighth-grade math, it comes in at No. 6. But don't believe me. Take it from Education Week, where those rankings come from.
To those who approach education improvement with an open mind: Isn't it troubling that such stats are rarely reported? And isn't it odd that they're rarely commended by teachers unions, school boards and superintendents who should be claiming credit?
Instead, we routinely get quotes like this one, from a story last week about Jeb Bush's presidential ambitions potentially being hampered by ed reform fumbles in Florida: "The long sleep is now over," said Kathleen Oropeza with Fund Education Now. "People are starting to realize that Jeb and his reforms are not good for children and not good for schools. They are meant to privatize public education."
I can't help but scratch my head: Why would people hell bent on privatizing public education constantly point out the progress and achievement of public schools? And why would people who consider themselves defenders of the public schools constantly bash them? Fund Education Now is the lead plaintiff in a lawsuit that argues that Florida schools are massively failing their students. Yet in the past five years, EdWeek's Quality Counts report has ranked Florida No. 11, No. 8, No. 5, No. 11 and No. 6, respectively.
Listen, I'm not arguing that we should become education Polyannas. I'm sick myself about the turnover with education commissioners. I worry about the recently flat trend lines on NAEP. There is no doubt Florida ed reform has hit a rough patch and, even if it hadn't, still has far, far to go.
But any fair and objective reading of the actual data in Florida public education has to begin with this acknowledgement: over the past 15 years, the state has made extraordinary progress across numerous key academic indicators and in the face of many demographic challenges.
Is there a good reason why that isn't part of the story?