When parents in Smyrna, Ga., wanted to open a charter school last year, they didn't have a big management company to take on start-up costs. So they got creative and turned to gofundme, a crowdfunding site that helps people quickly raise money for projects. Within four months, the Smyrna Academy of Excellence collected $10,000.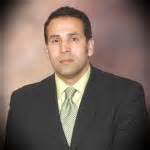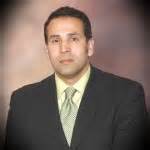 "We went at it pretty hard,'' said principal and board chairman Jimmy Arispe, who described the process as quick and easy compared to applying for grants and knocking on foundations doors. "You can send a link to anybody.''
Crowdfunding is a fairly new concept in education, but the fundraising platform appears to be gaining fans – especially among charter schools. The idea is simple. Put a project or goal on one of the online fundraising sites and ask people from all over the world to help with costs. Typical donations range from 20 bucks to thousands of dollars.
Chicago's Academy for Global Citizenship charter school has raised $50,000 so far in an ongoing $30 million campaign on indiegogo, an international crowdfunding site. The Cesar Chavez Public Charter Schools in Washington, D.C., raised $11,179 for a new gym this past spring during a three-month drive on StartSomeGood.
And a 60-day "Open the Doors'' campaign on Fundly, which caters to nonprofits, garnered $88,000 for the Urban Montessori Charter School in Oakland, Calif.


"It's a really cool idea overall,'' said Parker Thomas, who, along with another of the school's co-founders, headlined a crowdfunding seminar in March at a California Charter Schools Association conference.
No one, including the California association, really knows how many schools are crowdfunding.
"We just have a sense that they're like most organizations or nonprofits and public schools,'' said the Los Angeles-based group's spokeswoman, Dannie Tillman. "Crowdfunding is just one of the methods in their fundraising toolbox.''
Charter schools are public schools that operate independently from districts. They receive state dollars, but not as much as their district counterparts, noted Eric Paisner of the National Alliance of Public Charter Schools. So that has many charter schools raising money, he said.
Especially for big-ticket items like buildings, gyms and libraries. A recent survey of 1,000 charter schools in 10 states shows they spend about 10 percent of their operating budgets on facilities – and that's not good.
"Every penny that's spent on facilities is a penny that's not spent on the classroom,'' said the alliance's executive director, Nina Rees, in a recent interview with Education Week. Charter school funding has come under increased scrutiny nationwide as enrollment continues to grow.
In Florida, where there are more than 200,000 students in 570 charter schools, lawmakers recently earmarked $91 million in the state budget for charter school construction and maintenance needs. But it's not enough, say charter advocates. Some of them are looking at crowdfunding as a possible source for more financial support, though they're not endorsing the idea just yet.
"We are just starting to review the concept and how it might be helpful to our charter schools,'' said Robert Haag, board president of the Florida Consortium of Public Charter Schools, which represents about 400 schools. "We would have to be very careful how to wade into this type of financing.''
The beauty of crowdfunding is it's totally transparent, said Thomas of the Urban Montessori charter. "It encourages you to go after your goal, but also to be accurate about what you really need,'' he said.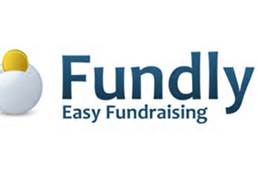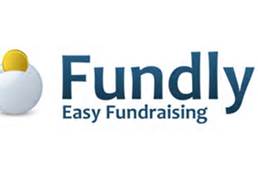 Here's how it works:  Sites like Fundly let anyone set up a page. All platforms take a cut of the donations and there may be fees for things like credit card transactions. You'll be asked to draw up a business plan that explains your goals and what the money will go toward – that's your hook for the donor.
The Urban Montessori used a 7-minute video to outline its start-up plan for a new, state-of-the art K-8 charter with an emphasis on design and arts. Organizers targeted donors at different levels, asking for help in increments starting at $20. The school received two $10,000 donations and one for $5,000, Thomas said. But most donations were well under $1,000, with many at the $25 level.
The school also ran a social media blitz, using email, Twitter, Facebook and LinkedIn, and created a newsletter so people within the school community could share the message with others across the country – or even outside of the United States. And they kept the campaign short – June to August 2012. That helped create a sense of excitement and urgency, said Thomas. In the end, Urban Montessori raised $88,000 – and made sure to thank every one of its donors. The school opened last fall.
Arispe, of the Smryna Academy of Excellence in Georgia, ran a similar campaign seeking donations during a four-month period. Together with a few education grants, school organizers raised $1 million, but the Cobb County School Board still denied the charter.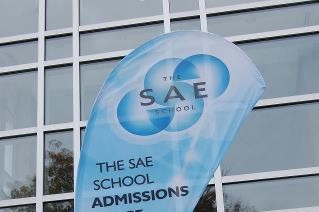 That didn't stop the parents, though. They turned their charter proposal into a year-round private school that offers project-based learning with students having the same teacher for three or four years in a row. Classes started last week in a leased former charter school building.
"We're lucky,'' Arispe said. "We have a gym. We have a cafeteria.''
But not a dojo for students to practice Tae Kwon Do. The academy needs $3,000 to create a separate space. So where will it turn? "We'll definitely try crowdfunding again,'' Arispe said.