Florida lawmakers are starting to key in on a recent funding change that has put a big dent in enrollment at Florida Virtual School, with one promising the issue will be revisited in coming months and another saying action against school districts may be warranted.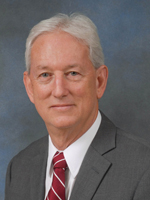 When legislative committees meet in Tallahassee in September, "I can guarantee you this is going to be discussed," said Rep. Carl Zimmermann, a Pinellas Democrat who sits on the House Education Committee.
At issue is a change to the state's education funding formula that lawmakers approved last spring. Under the old method, districts received their full per-student allocation even when that full-time student was taking one course with Florida Virtual School, which also received funding for that student. Now under that same scenario, the district receives six-sevenths of the allotment and FLVS receives one-seventh. The more courses a student takes online, the less money the district and FLVS receive.
Even before the recalculated formula went into effect last month, Florida Virtual School, the state's leading provider of online classes and among the nation's largest, reported dramatic declines in enrollment. They expect a $34 million loss. More troublesome, they say, is students are being turned away from a popular school choice option.
They say they're still getting calls from students and parents, complaining that schools are making them take online classes through the district – or not letting them sign up at all. The situation prompted the Florida Department of Education to warn at least 10 districts to stop the practice, which may violate state law. And last month, after more reports surfaced, DOE's chancellor of public schools sent another warning – this time in a memo to superintendents statewide.
Florida Sen. Bill Galvano, R-Bradenton, the chair of the Senate Education Appropriations Committee, said he stands behind the funding changes, calling them more equitable. But he also said it's likely lawmakers will revisit the issue to address the unintended consequences. And he said the chancellor's recent warning was "absolutely the correct message to send."
"We do want students and parents to have that option," said Galvano, who added he has two high school students at home who will be looking to take online courses this school year.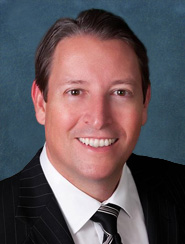 Galvano said action against districts might be in order, though he doesn't know what that might be, yet. "If they're not abiding by what is basically the law … then yes, there should be consequences,'' he said.
Zimmermann said lawmakers discussed potential concerns before they approved the change. "But, honestly, I don't think they understood the (funding) formula and the negative impact the change would have," he said. "We don't want to be double-paying, but this new formula is extremely unfair.''
That's true for districts, too, he said, because they didn't receive any additional funds to offset the losses when students sign up for Florida Virtual School courses.
"Public schools still have to pay for air-conditioning,'' said Zimmermann, a Pinellas County high school teacher-turned-legislator. "They still have to pay for heating. They still have to feed the kids. These are fixed costs. When they lose kids to virtual school, their costs aren't going down.''