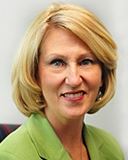 Even for Florida, a state that has put education policy on overdrive for 15 years, Monday's summit was remarkable: Three dozen education leaders, business leaders and lawmakers, all but locked in a room to hash it out over the state's contentious approach to standards, testing and accountability.
Gov. Rick Scott called the three-day event at St. Petersburg College after a tough summer for those who back Florida's current vision of education reform. The goal, if reachable, might be even more remarkable: A common road map for an education system that has generated some of the biggest academic gains in the nation over the past 15 years yet has also been subject to relentless criticism and, more recently, self-inflicted wounds.
The participants, who also included teachers, parents, superintendents and school board members, politely hinted at the divisions during introductions.
Florida's accountability system "has had a great deal to do with rising student achievement," said Sen. John Thrasher, R-St. Augustine, who was House speaker when the heart of the system was installed under former Gov. Jeb Bush. "I hope we don't take a step backwards."
"Florida has been on the right course," said Miami-Dade Superintendent Alberto Carvalho. But "it doesn't mean we've done everything right."
Now, he continued, we have the opportunity to fix the rest.
The state's fledgling teacher evaluation system, one of four areas targeted for discussion, also surfaced as a sore point.
Teachers "don't trust the system," said Joanne McCall, vice president of the Florida Education Association.
But Keith Calloway, with the Professional Educators Network of Florida, said teachers were not uniformly opposed. "There are many of us teachers out there right now that like the evaluations," he said.
It remains to be seen whether parties long at odds can agree on meaningful steps in the short term, let alone stick together on common ground for the long haul. History suggests it will be tough.
On the one hand, this is true: Florida's education system is facing the biggest challenge since the early days of the Bush revamp. And this time, perhaps for the first time, the fire is coming from both left and right. The state's 15-year-old school grading system got a black eye last month when the state Board of Education voted to keep schools from falling more than one letter grade. Education Commissioner Tony Bennett abruptly resigned in the wake of reports of allegedly inappropriate school grade changes in Indiana. And a small but dogged contingent tied to the tea party movement has appeared to spook key lawmakers from fully embracing Common Core standards.
On the other hand, the teeth-gritting tension is déjà vu. Florida's standards, testing and accountability regimen has been the source of heated back-and-forth for more than 20 years. And finding a balance that keeps all parties happy has been elusive.
Resistance to the current system remains high despite evidence that Florida students have made big strides on key indicators that showed them at or near the bottom of the national pack less than a generation ago. It also persists even though growing numbers of parents are choosing school choice options both within and beyond school districts, including more than 200,000 in charter schools and 60,000 expected this fall in private schools via tax credit scholarships.
(The scholarship program is administered by Step Up For Students, which co-hosts this blog. Two members of the organization – founder and chairman John Kirtley, and president Doug Tuthill, were among the summit participants.)
At Monday's start to the summit, though, participants mostly stressed what was possible.
"This is a wonderful opportunity to review where we are and how we got to today," Sen. Bill Montford, D-Tallahassee, who heads the state superintendents association, told redefinED. "We're going to address challenges – we need to certainly address common Core (standards), that they're overall stable.''
Added Rep. Erik Fresen, R-Miami: "I hope we take Common Core outside of the rhetoric and figure out exactly how to create a FL version of Common Core that is accountable at the local level, the state level and, most importantly, to parents," said Fresen, who chairs the Education Appropriations Subcommittee.
Fresen also offered a nugget that might intrigue critics of Florida's A-F school grades, some of whom say it has become too complicated to make sense to parents: "If we are moving forward with Common Core and the accompanying assessments," he said, "we need to simplify the grading system.''
"I'm not sure if we're going to walk out of here with consensus," interim Commissioner Pam Stewart told reporters during a break. But "we pulled the right stakeholders into the room … and we're listening to everyone."
Sparks erupted only once during the afternoon – when a "guiding principles" document offered a harshly critical take on the PARCC assessments, which are tied to Common Core. Senate President Don Gaetz, R-Niceville, and House Speaker Will Weatherford, R-Wesley Chapel, are pushing the Department of Education to abandon the tests in favor of something home grown.
The wording presented at the summit suggested PARCC costs too much, takes too much time and "has been marked by overreach from the federal government into education policy." Several participants immediately objected, with one saying the wording appeared to "indict" PARCC before participants could even discuss it.
"It's premature on the first afternoon to have a full discussion of PARCC and other things in our guiding principles," said Wayne Blanton, executive director of the Florida School Boards Association.
The wording was amended.
The summit is scheduled to continue Tuesday with lengthy discussions on the state's standards and tests.
Read more summit coverage from Associated Press, StateImpact Florida, The Florida Current, Tampa Bay Times, Gradebook.
redefinED staffers Ron Matus and Sherri Ackerman and the News Service of Florida contributed to this report.