Twenty years ago, Dennis DiNoia taught middle school math in typical classrooms, in typical Florida public schools. Now his classroom is a local church, or bookstore, or online. Students come from public schools, private schools, and homeschooling co-ops. Lessons are based on a curriculum he designed and put on video.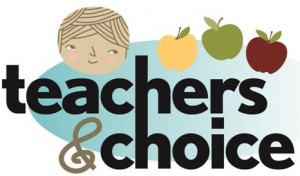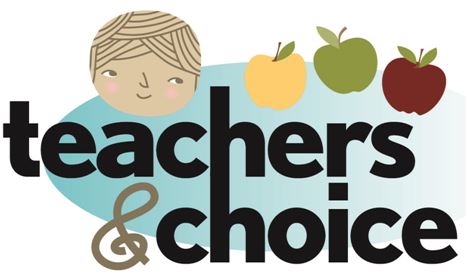 DiNoia even has a toehold in the growing market of charter school consulting, explaining math and test-taking skills to students and teachers at a conversion charter school in Hawaii.
School choice has opened up a whole new career track for DiNoia, allowing the business school graduate to earn enough money to remain in a profession he loves while giving him the satisfaction of helping students master his favorite subject.
"A lot of people don't go into teaching because they don't think they can make a living at it,'' said DiNoia, a father of three who lives in Sarasota, Fla. "If you go into it with that mindset, you'll be right.''
DiNoia went into the field thinking that one day he would have a successful business. Apparently, he was right, eventually figuring out how to grow his tutoring company from a sideline that supplemented his district paycheck to a full-time endeavor to support his family.
It serves as yet another example of how having more education options not only meets the different needs of children, but can benefit educators, as well.
"Everybody has different vehicles to educate students,'' said Clayton Snare, a former principal who worked with DiNoia in the Pinellas County, Fla., school district. "Some people are good in a classroom. Some people are better online. Others are better one on one.''
DiNoia "defined what I thought a successful teacher was all about and it truly starts with developing a rapport with your students,'' Snare said.
Judging by the numerous testimonials on DiNoia's website, www.mrdmath.com, he's still capable of making that connection, whether it's in a classroom or on a computer.
"Math was already hard for me,'' wrote a former student who went on to become an architectural project designer. "But I was able to gain confidence and grasp problems that were difficult to learn in the regular classroom setting. One of the most important lessons I learned from Mr. D is nothing can hold you back if you work for it.''
DiNoia sat down recently with redefinED at a Christian bookstore where he meets some of his students. He talked about how he found his true calling – education entrepreneur.
It all began in Pinellas County, where DiNoia taught at the middle- and high-school level for 11 years. He started tutoring to earn extra money while pursuing a master's degree in counseling.
"A teacher's salary wasn't cutting it,'' he said.
For two years, DiNoia taught all day in the district then tutored more students, often referred to him by his colleagues, at night – sometimes as late as 9 p.m. The grueling schedule paid off and DiNoia soon had a thriving after-school business that morphed into a popular summer math camp.
Always looking for the next challenge, DiNoia turned over the side gig to a parent in 2000 and moved to Sarasota to work as a financial planner. But, he quickly learned, "It wasn't for me.''
DiNoia missed teaching and decided to return to his roots, this time starting a full-time tutoring business. He found a nice niche among private school and home-school parents. It was one of those parents, grateful her son could finally understand algebra, who asked DiNoia, "Would you please just write your own book already?''
Armed with years of knowledge on how his students in traditional and nontraditional settings learned best, DiNoia developed a specialized curriculum for algebra, geometry and calculus that included work sheets and solutions – all handwritten.
"When you write it out by hand, kids pay attention to it better,'' said DiNoia, who compares his approach to what the popular online Khan Academy does.
DiNoia's curriculum is available through his website, with discounts available for returning students and those participating through a co-op.
Right now, he juggles a schedule that has him meeting with about 16 students a week and tutoring another 120 or so online. A college student helps in the summer, but the plan is to hire more teachers.
Recruitment might be tough. While the pay is good, the hours are long and lonely. "I don't have the colleagues I used to have in the district,'' DiNoia said. "I miss the ability to confer with other staff members.''
A typical week begins with DiNoia spending up to 15 hours on Sunday writing curriculum. Week days start at 8:30 in the morning, traveling between Sarasota and Tampa for tutoring sessions and arriving home some 13 hours later.
Friday is an office day, where he takes care of miscellaneous duties from home. Saturday is time with his kids – two live with him and their mom in Sarasota; another lives in West Virginia. In between, he markets his business by attending home-school meet-ups and reaching out to private schools, where word of mouth can make or break a tutor.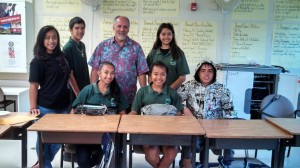 Then there's the charter school consulting work. That has him flying to Waianae, Hawaii, several times a year. DiNoia rewrote Kamaile Academy's testing plan last summer. Now he's focused on coaching teachers and students on how to take standardized tests.
"We really don't teach test-taking skills,'' said DiNoia, who was sporting a red-and-blue flower print Hawaiian shirt – and a tan – from his most recent visit to the 50th state.
DiNoia guides teachers on how to let students write their own practice questions and answer them. It's a process that lets them see how tests work, he said. And, so far, it's paying off.
"Our scores went up remarkably,'' said Principal Emma Weiss, who credits Mr. D's work with staff and students. "We love Dennis. He brings so much knowledge with him.''
The whole experience is priming DiNoia for his next big venture: becoming a full-time school consultant and curriculum writer.
"Someone once told me, 'You have to do what you love and the money will follow,' '' DiNoia said. "I love what I'm doing.''