Florida's Urban Leagues and education advocates are teaming up for a series of town halls later this month that will include discussions on the growing number of learning options available to minorities.
The attention to education is nothing new and has always been a cornerstone of the Urban League's mission to help minorities achieve social and economic equality. But the turn toward school choice is.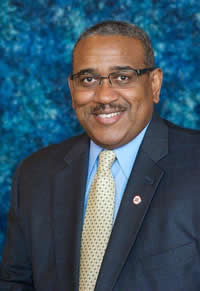 "We're just looking at other ways, new options and new solutions for students to be successful in school,'' said Allie Braswell, president of the Central Florida Urban League that serves a seven-county region. "And as you look at school choice, it's just become an option to explore.''
The Florida Consortium of Urban Leagues Affiliates is hosting the town hall meetings in partnership with Black Floridians C.A.R.E., Democrats for Education Reform, Derrick Brooks Charities, StudentsFirst and Step Up For Students, the nonprofit that administers the Florida Tax Credit Scholarships. (And co-hosts this blog.)
One key part of the effort will be looking at charter schools and tax credit scholarships for low-income students to attend private schools. Florida Department of Education figures show that about 43 percent of the state's 3.4 million students in PreK-12 attend a school of their choosing. And that is what's driving this conversation.
"It's the simple market, the proliferation of charter schools and private schools,'' said Germaine Smith-Baugh, president and chief executive officer of the Urban League of Broward County. "Choice has become a market-driven issue.''
It also has attracted a lot of minority families, she said. "I want them to be equipped to make school choice decisions. I want them to know not just what school choice is, but what school choice is for. This isn't about looking down a list and saying, 'Oh, this is close to my house.' ''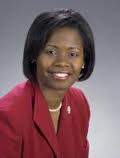 She also wants to put choice providers on notice: "I want you to know as an Urban League, accountability is important to us.''
For Braswell, school choice provides an opportunity for Urban Leagues for even more community outreach. His Central Florida chapter plans to partner with NAP FORD, a charter school operator in Orlando, to open a K-8 charter school in 2014-15 powered by the Urban League's services.
That might mean helping moms and dads learn effective parenting skills while offering students tutoring services Or maybe having league members serve as mentors or host seminars about financial planning.
"It's just a natural option for Urban Leagues and charter schools to work together,'' Braswell said.
Other goals for these town hall meetings include looking at the Common Core State Standards and black student achievement data, and creating a pipeline of black leaders within the school community. Members also want to improve community engagement and parent involvement with schools.
The first meeting is set for Aug. 27, 6:30 to 8 p.m., at the Urban League of Greater Miami, 8500 N.W. 25th Ave., Miami, 33147.
Editor's note: An earlier version of this story mischaracterized the Florida Consortium of Urban League Affiliates. The consortium, which includes eight affiliate leagues, is not a new group. It was developed to implement two proactive initiatives to address crime in the black community. The consortium is affiliated with Black Floridians C.A.R.E. through its chairman, T. Willard Fair.