Can charter schools and districts really work together?
Squabbles about funding and facilities might make one wonder. But the Florida Consortium of Public Charter Schools believes charters and districts can get along – and must.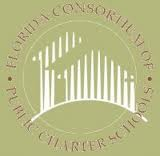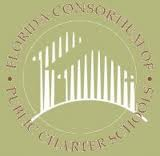 That's why the Fort Lauderdale-based consortium, which represents more than 400 charter schools across the state, has organized the first statewide task force of charter school and district leaders. The group meets Monday.
The idea is to get the two sides talking less about competing against one another and more about their common ground for kids. The consortium also hopes to identify school districts where charter school operators enjoy "productive, cooperative relationships,'' and figure out how they got there.

"We wanted to create an opportunity for districts and charter schools to begin having an honest and respectful dialog, and a place where we could exchange constructive ideas and provide direction as to how to improve relationships between an authorizer and a charter school,'' the consortium's president, Robert Haag, said in a prepared statement.
"Districts and charter schools are often perceived as enemies but nothing could be further from the truth,'' said Haag, who also serves as superintendent of Charter Schools of Excellence in Broward County. "We are allies in the pursuit of educational excellence.''
In Florida, school districts serve as charter school authorizers – another source of tension between the two sectors. Last school year, 578 charter schools served more than 203,000 students in Florida, up from 516 during the prior year.
State Rep. Janet Adkins, R-Fernandina Beach, and the Broward Superintendent Robert Runcie are co-chairing the new group. For more information, call (954) 463-9595.