After a quiet start, a Race-To-The-Top-fueled effort to draw proven charter schools to Florida's neediest communities is picking up steam.
The $30 million Florida Charter School Growth Fund, begun in 2011, has now doled out grants to seven schools for a total of $2.15 million. It also remains in the hunt for luring a nationally known network to the Sunshine State, recently awarding $100,000 to Rocketship Education to help it search for a new school in South Florida.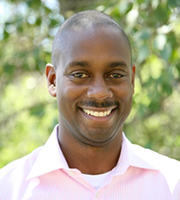 Finding the right operators ready and able to set up shop in targeted areas takes time, said Darryl Cobb, a partner with the Colorado-based Charter School Growth Fund who leads the group's Florida effort.
"It's not as easy as waving a magic wand,'' he said.
State education officials announced the Florida Charter School Growth Fund in late 2011. Florida kicked in $20 million from its Race To The Top award and the Charter School Growth Fund pledged another $10 million in private donations. (Its fund supporters include major education foundations like the Walton Family and Bill & Melinda Gates foundations.) The mission: Give grants to the best charter networks in the nation ready to open or expand schools in Florida's poorest communities.
But organizers soon discovered many of those networks weren't quite ready to expand to Florida, in part because of concerns about funding and authorizers. Strategy shifted to home-grown operators.
Youth Co-Op Preparatory Charter School, an A-rated K-8 school in Hialeah, was the first recipient. In November 2011, it got a $73,000 grant that went toward adding a high school. (Youth Co-Op received another grant for $250,000 in 2012).  Since then, the fund has awarded grants to six more charter schools, including five from Florida.
More schools are on the way. The 5-year goal is to open 30 new high-performing charter schools that serve about 15,000 students a year in communities with persistently low achieving schools.
"Our hope is these operators will begin to transform the opportunities for students and families in these high-needs communities,'' Cobb said. "We have to provide opportunities for them to succeed.''
The process, though, hasn't been without some tension, with some established charter networks in Florida complaining they have been left out.
"We've got amazing schools, but many of the operators don't want to expand" to specific neighborhoods in need, said Adam Miller, director of Florida's school choice office. "They're perfectly content doing the amazing work their doing'' and staying put.
The fund is open to any qualified operators willing to start or expand a school in those areas, Cobb said.
That's how it worked for Neil Phillips. A former private school director from Sarasota, he met the national growth fund's leader, Kevin Hall, at an education entrepreneurs' meeting in Aspen. That led to an introduction to Cobb.
Phillips wanted to expand his mentoring program, Visible Men, into a K-8 charter school in Bradenton. The growth fund operators liked what they saw.
"He had a very, very successful program working with the exact youth similar with our population,'' Cobb said. "Also, he had extensive head master experience from a private school. He was an accomplished leader with a record you could point to who also had a passion'' for the mission.
There were many more discussions, tours of national top-rated charter schools, and guidance on a business and growth plan for the Visible Men Academy. The growth fund awarded the single-gender school $250,000 in 2012 and $450,000 this year. It opened in August, just around the corner from an F-rated district school.
"The funding is critical. But more critical is their portfolio of schools," Phillips said. "It's access to the country's most outstanding list of high-performing charter schools – and we have a connection to those schools. And that's just golden.''
Recipients must meet benchmarks in educational outcomes, enrollment and finances in order to receive the full grant amounts, Cobb said. Fund money can be used for business planning, starting up a new school or expanding an existing one. Other grants awarded so far include:
Another competition will be announced in November, with applications accepted in January for schools opening or expanding in 2014-15.