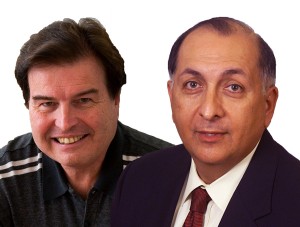 Bad public policy has exacerbated the crisis with faith-based schools in America's inner-cities, and it's likely to get worse unless religious leaders, parents and the schools themselves get better at raising awareness about the value of such schools and advocating for expanded school choice, two school choice leaders said Tuesday.
"Faith-based education is under attack on so many levels from the government and others with an anti-faith agenda," said Robert Aguirre, who chairs the new, national Commission on Faith-based Schools. "It is easy to see the result and the implication of such a crisis. It is much harder to explain the lack of a national outcry."
"If the organizations who operate faith-based schools don't get to work to organize their parents/families," Aguirre continued, "things will get much worse, much quicker, over the next 25 years than they have over the past 25!"
Aguirre's comments came during a live, written chat on redefinED that also featured Peter Hanley, executive director of the American Center for School Choice. The center, which co-hosts the blog, formed the commission last year to raise awareness about the plight of faith-based schools and spur action towards their revival. The commission's first leadership summit is set for next week in New York City.
Wrote Hanley during the chat: "The Commission was formed to challenge the complacency that closing religious schools, especially in urban areas where there is little educational choice and where these schools have served communities for years, is just a result of natural evolution rather than bad public policy. We want to create a national consensus that these schools are a national asset that millions of American families value and should be able to access as part of our educational system."
Aguirre and Hanley also:
Stressed the need to accentuate the moral case for school choice over the financial benefits.
Said we should stop regarding public and private schools as part of an either/or system.
Called it "especially disappointing" the Obama Administration has not been more supportive of faith-based schools, given their track record with traditionally underperforming students.
You can read the entirety of the chat through the transcript below.