The late Harvard philosopher John Rawls stands to this day as a titan of left-of-center political thought. Like other great thinkers, his perspective changed over time, and almost certainly was misused by more than a few. In the interest of full disclosure, your current author finds Rawls fascinating but ultimately less than fully persuasive depending on which version of Rawlsianism we're talking about.
Many trees died to carry out debates over Rawls and his ideas, but with those caveats aside, I'll do my best to sum up Rawls' philosophy in two sentences (at least the version I find most persuasive.) First, policy should be made as if the world were to start again with you having no knowledge of who you would be in the next life. Second, if you accept this premise, then it follows that you should support policies that create a path out of poverty for those starting with the least.
In years past I entertained myself with a Rawlsian thought experiment based upon NAEP data: The world was starting over. You had no idea what condition you might find yourself. You could be the child of a crack-cocaine addict, a doting and virtuous billionaire, or anything in between.
So the mysterious POWERS THAT BE inform you that you have one day to live, but they are going to let you pick an American state in which to be reincarnated in the next life. So…
…what do you do?
Since you have no idea what your family life might be like, you might want to focus on how different jurisdictions do at getting disadvantaged children to read in the early grades. It's hard to have much success in later grades or even to graduate from high school without being able to read, and it is difficult to learn to read past a certain age. You can't count on family aid, so which public school system should you take your chances with?
The new 2013 NAEP is handy in this regard. Here is what it shows for children eligible for a free- or reduced-price lunch under federal guidelines: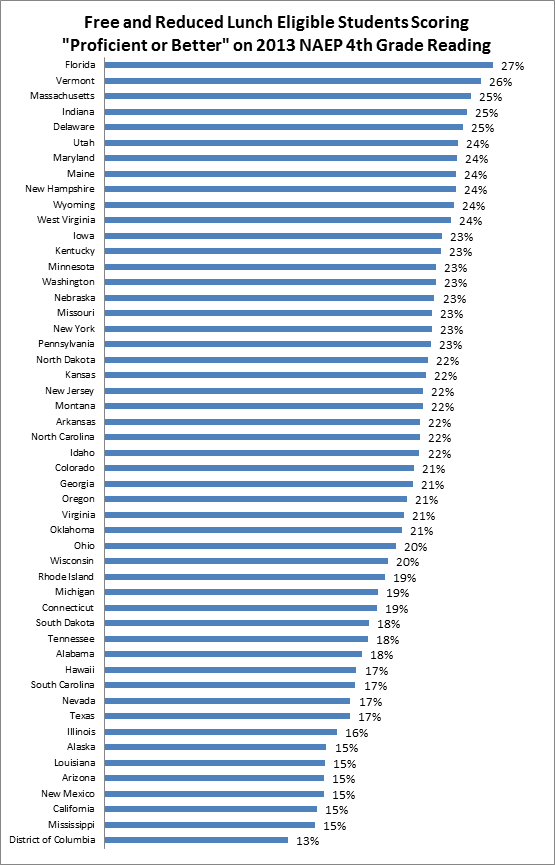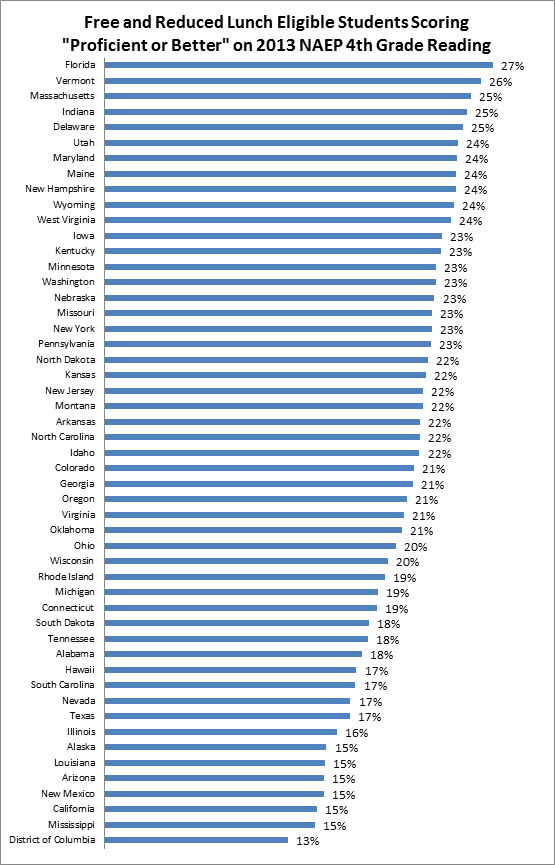 Congratulations Florida – not only are you ranked at the top, it looks like you are the only state in the top 20+ states with a majority minority K-12 population. Go ahead and give yourself a moment to celebrate.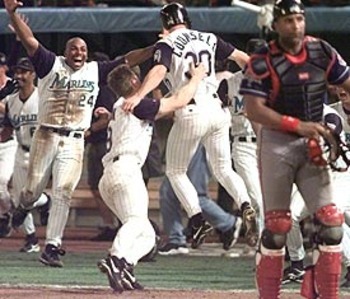 Did that feel good? Did you enjoy that?
Good.
Now wave off the pink clouds of euphoria. Back here in the real world, you've got 27 percent down and 73 percent to go. Everything that has been done to this point remains completely and totally inadequate against the enormous needs of Florida's future. If you think otherwise, simply study the chart: if a little better than a one-in-four shot is not good enough for you as a theoretical Florida child, you cannot think of this as good enough for all too real children in practice.