A Florida lawmaker wants to bar new charter schools if they can't prove they're unique.
Senate Bill 452, filed last week by Sen. Jeff Clemens, D-Lake Worth, would require charter schools to meet a specific instructional need that local district schools can't in order to obtain approval.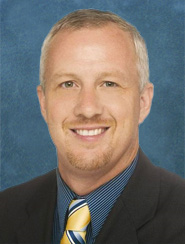 "I think charter schools are there to serve the needs that the (traditional) public school system can't,'' Clemens told The Florida Current. "If they're just going to do the same thing that we're doing in public schools then I think it is a poor use of our tax resources.''
It's unclear who, exactly, would determine whether there's an unmet need, and whether a proposed charter school could fill it. But the bill would seem to give school districts more power to turn down charter applications. In Florida, district school boards are the sole authorizers of charter schools, though the state Board of Education can overturn denied applications on appeal.
Clemens could not be reached for comment.
Not surprisingly, his bill drew criticism from charter school supporters, including Jim Horne, a former Florida legislator and education commissioner who lobbies for Charter Schools USA.
"It is interesting now after 18 years of Florida charter schools when we have statistical data that clearly shows that Florida charter schools are outperforming district managed schools in most grade levels and gaining increasing market share that suddenly we see legislation that is aimed at severely limiting the growth of charter schools,'' Horne said in an email to redefinED. "In other words, if you can't compete with them then let's just stop them from opening in the first place."
Clemens' bill isn't likely to get traction in the Republican-dominated Legislature. But it's another sign of rising tension between school districts and charter schools as parents continue to flock to the latter. In Florida last school year, 578 charters served 203,000 students – up from 389 schools serving 117,040 five years ago.
Those figures alone are proof charters are satisfying unmet needs, advocates say.
"You have to step back and look at what is driving the market,'' said Lynn Norman-Teck of the Florida Consortium of Public Charter Schools, which represents about 400 charter operators statewide.
Parents choose charter schools for many reasons, not just curriculum, she said. Some want a smaller or safer environment for their child. Others  just aren't happy with their district school.
The proposed legislation could limit parents' options, Norman-Teck said. And hinder innovation.
Horne said he has heard from superintendents statewide who say they welcome the competition from charters, which has spurred them to improve the quality of their schools. "Now that's a solution that works and makes us all better,'' he said.