Editor's note: Robert Enlow is the president and CEO of the Friedman Foundation for Educational Choice, the school choice legacy foundation of Milton and Rose D. Friedman. This is the second post in our #schoolchoiceWISH series.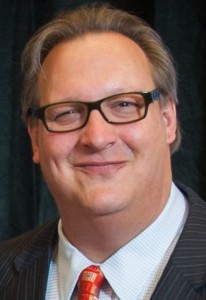 Google "Top Christmas Toys of 2013" and you'll find the first result, Target, allows users to search potential presents by age, gender, price, category, and even brand. To make education just as customizable, I have two items on my policy wish-list this holiday season.
First, increase the size and permissible uses of school choice.
Take Arizona's education savings accounts (ESAs), which families can use to cover private school tuition, tutors, therapies, online courses – or a combination of those tools – and even college expenses. As the Heritage Foundation's Lindsey Burke found, 34.5 percent of ESA recipients used their funds for multiple education services, proving many kids need dramatically different learning environments beyond just existing public, and private, schools.
Unfortunately, Arizona's ESAs continue a trend of missed opportunity in the school choice movement: making programs open to a select few. ESAs are available to only 20 percent of Arizona students. School choice is about much – and many – more.
Milton Friedman wrote in 2000, "I have nothing but good things to say about voucher programs…that are limited to a small number of low-income participants. … But such programs are on too small a scale, and impose too many limits, to encourage the entry of innovative schools or modes of teaching. The major objective of educational vouchers is…to drag education out of the 19th century – where it has been mired for far too long – and into the 21st century, by introducing competition on a broad scale. Free market competition can do for education what it has done already for other areas, such as agriculture, transportation, power, communication and, most recently, computers and the Internet."
That leads to my second hoped-for policy present: Parent-driven accountability.
To make Milton Friedman's desired outcome a reality, accountability cannot mean solely the application of, and performance on, standardized tests. Imposing "too many limits" on private schools discourages the creation of new educational models and encourages educators to mimic the decades-old public institutions many families want to escape.
Parents are up to the challenge when it comes to holding schools accountable.
An analysis of Georgia's tax-credit scholarship program found 79 percent of surveyed parents said "it would" impact their decision if a private school failed to disclose their sought-after information; 20 percent said "it might." Less than 1 percent said it "would not" affect their choice.
Moreover, not one surveyed parent said "higher standardized test scores" were the main reason they chose a private school. Why then are we pushing schools down the standardized path?
I'm always amazed today's schools don't look that different from Ralphie's in the 1940s-based "A Christmas Story." But we can change that through parent-driven, universal school choice. Come on, education reformers, "I triple-dog dare you."
Coming Thursday: Joe McTighe, executive director of the Council for American Private Education