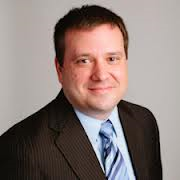 The Florida Department of Education's new director of charter schools might be a familiar name to readers of this blog. He is Adam Emerson, former director of parental choice for the Fordham Institute, former education reporter for the Tampa Tribune – and the creator and first editor of redefinED.
Emerson started his new job on Monday, and he'll oversee a charter school landscape that has doubled in enrollment in just the past five years and now serves more than 200,000 students. He was hired by the man he replaced. Adam Miller, the former charter director, was elevated last fall to executive director of Independent Education and Parental Choice.
Those who read this blog will remember Emerson for his eagerness to find common ground between traditional educators and those involved in newer learning options. He brought calibration to his arguments about accountability and regulation, a theme on which he expanded while working at Fordham – an institute that serves as a moderate and responsible voice in the national debate over school options.
Emerson's appointment also reflects a growing professional diversity at DOE. Though he was schooled at Michigan State University as a journalist, he dug into education policy as a newspaperman and had become a bona fide wonk by the time he left Step Up For Students, the nonprofit that helps administer tax credit scholarships in Florida, and joined Fordham.
Having worked with Adam, I profess no objectivity here. I do know him as earnest and measured, the husband of a public school teacher, a believer in the public good and a sap for educational turnaround stories. He joins some talented and conscientious people in the choice office, and we wish him well.