Florida's virtual education system could see more funding changes under one of the competing spending plans proposed by lawmakers.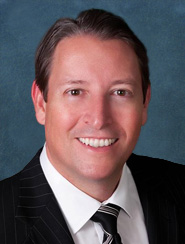 The House and Senate last week released rival budget proposals that would increase funding for K-12 public schools.
The Senate plan would alter the way Florida funds its virtual education programs, including Florida Virtual School, FLVS's local school district-run franchises, and the state's virtual charter schools.
The plan released this week by Sen. Bill Galvano, R-Bradenton, would do away with the virtual education contribution, a $27 million slice of the education budget that pads funding for virtual schools.
Instead, it would allow virtual schools to receive portions of state funding that have not been available to them in the past.
Galvano said the proposed revamp of the funding formula is intended to push virtual schools to offer more courses that lead to college credit or industry certifications.
The virtual education contribution supplants some of the funding streams that flow to brick-and-mortar schools, including the extra funding that gets attached to students in Advanced Placement and career education courses. It is intended to keep virtual school funding at about $5,200 per full-time student.
Without the virtual education contribution, per-student funding for many courses could fall below that amount. But funding could increase for courses that carry extra weight in the state's funding formula – such as AP and career education courses – which Galvano said is part of his goal.
During the fall, his committee held hearings on the impact of funding changes last year that led to budget cuts at Florida Virtual School and pushed school districts to recruit more students to their own locally run virtual-school franchises.
Galvano said at the time that virtual schools should have a mission of making advanced-level courses available to rural and inner-city students who may have hard time accessing them at nearby campuses. He questioned whether Florida Virtual School was offering enough of those courses.
"Hopefully the impact will be a recognition that the offering of more rigorous courses is a prudent decision financially," Galvano said of his funding proposal.
The House has not proposed similar changes, and Florida Virtual School officials say it's not yet clear what the impact would be on their bottom line. Star Kraschinsky, the school's director of external affairs, said that will depend in part on which slices of the state's education funding would be added back into its funding formula.
"Right now, it's still very early on in the budgeting process for us to make any assumptions," she said.
Last school year, FLVS students were less likely than other students to be enrolled in advanced courses. AP courses accounted for slightly more than 1 percent of the courses its students completed last school year.
But Holly Sagues, FLVS' chief policy offer, told Galvano's committee last fall that many students enroll in virtual school courses like personal fitness or physical education to free up room in their schedules for advanced courses at their neighborhood schools.
FLVS is also starting to grow its industry certification programs. It announced in January that it was adding Microsoft and Adobe certification courses, and Kraschinsky said it intends to expand its offerings in the coming years.
"We're hoping over time that the program ramps up," she said. "It's something that's very important for the state."