When it comes to urban private schools competing against free public charter schools the adage "if you can't beat 'em, join 'em" rings true. Charter schools have considerably more freedom than traditional public schools and this allows them to offer a private-school-style education without the private-school-education price tag. Since it is very hard to compete against a "free" education, many urban private schools, especially Catholic schools, have closed, consolidated or converted to charter schools.
A new report, "Switchers: Why Catholic Schools Convert to Charters and What Happens Next," by education researchers Michael Q. McShane and Andrew P. Kelly, examines the how, what and why of Catholic school conversion to charters.
It is worth noting that the Catholic dioceses interviewed by the researchers oppose use of the terms "switchers" and "converting." Catholic leaders maintain the religious mission is fundamental to a Catholic school education and since this aspect is lacking in the charter school curriculum, the new schools are completely different entities even if they rent the same building, employ the same teachers and enroll the same students.
The report examines several Catholic private schools in Indianapolis, Miami and Washington D.C. In all instances, the schools suffered severe enrollment drops in the years leading up to closure and conversion.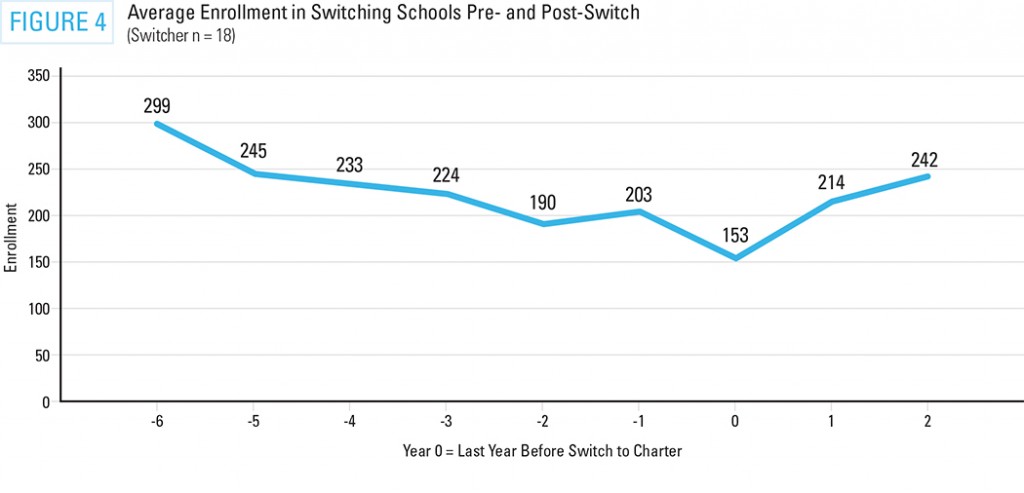 On average, Catholic schools lost 7.3 students per year with an average enrollment of just 153 students in the school's final year of operation. Upon closing and converting the space to a charter school, the schools saw an enrollment growth of 34.4 students per year.
These new charter schools also saw a significant increase in minority students. Minority enrollment climbed from 79 percent during the Catholic schools' final year to 93 percent within two years of re-opening as a charter school.
The authors note the sharp increase (especially among minorities) shows strong but unmet demand for a private school education (due to costs outside the reach of most urban minority families).
This leads the researchers back to where they started: charter schools are cannibalizing private schools. This erosion of private school options may lead to a result the authors feel would be "suboptimal" for families. The authors note two factors which can help save private education: A) rents earned from charter schools can be used to provide tuition assistance at private schools and B) vouchers/tuition-tax credit scholarships (both in the quantity of students and the size of scholarships) can help prevent private school closure by shrinking the price gap between private and charter schools.
For more details, read the full report here.
Full disclosure: Patrick Gibbons is also a research fellow with The Friedman Foundation for Educational Options.