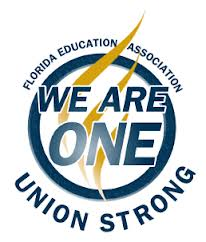 Editor's note: This post recently appeared as an op-ed in the Gainesville Sun. It was published before the House proposal was changed to include no increase in the program cap. Florida's tax credit scholarship program is administered by Step Up For Students, which co-hosts this blog.
In a state that gives parents an expanding array of options on where to send their children to school, the Legislature is looking this year to improve a choice it gives to the least among us. That some education groups are fighting it is disappointing.
The bill provides for a modest expansion of the Tax Credit Scholarship, which this year serves 59,765 low-income students in 1,425 private schools. The average household income for these students is only 9 percent above poverty. Two-thirds are black or Hispanic, more than half live with a single parent.
Research shows us they were struggling academically in the public school they left behind, and standardized tests show us they are now achieving the same gains in reading and math as students of all incomes nationally.
Why would worthy organizations, such as the Florida Education Association and the Florida PTA, fight so hard to deny this opportunity?
Many of the opponents are turning to distortion and deception, as well. One of them wrote in The Sun recently that the bill represented "the largest expansion of private religious school vouchers in state history" and would "divert $2.3 billion… between now and 2016."
For the record, the bill would add $30 million to the cap for each of the next five years, which amounts to an 8.3 percent increase next year and 3.5 percent increase in the fifth year. Those increases add up to $90 million by 2016, not $2.3 billion.
Others have tried to suggest there is no reason to expand because there is no proof that parents are clamoring for it. Leaving aside the fact that enrollment has tripled in the past six years, applications were cut off in June last year with 94,000 students who had already started, and the pace so far this year is 20,000 ahead of that. And don't forget that this scholarship is the only school choice option that even has a statewide cap.
The reason Florida keeps creating more educational choices is simple: Different children learn in different ways, and parents have a keen sense for which approach might work best. The public education landscape has changed so dramatically that, according to state data, 1.5 million students last year attended something other than their neighborhood assigned school.
The options run the gamut: open enrollment, magnets, charters, career academies, online courses, dual college enrollment, scholarships for the learning disabled, scholarships for the economically disadvantaged.
Some of the opponents view public and private as inherently in conflict. But in this new education arena, whether a school is run by a district or a community group or a church or an entrepreneur is much less relevant than whether it actually helps a student learn.
This scholarship is just one extra tool for students who face extraordinary challenges and struggle the most. To see it singled out for such political scorn is especially troubling given the kind of children who stand to benefit.
Jon East is vice president of policy and public affairs for Step Up For Students, a Tampa-based nonprofit that helps administer the Tax Credit Scholarship.