You won't hear Brian Graham bashing the public schools.
The candidate for Clay County School board comes from a long line of educators, and works for a school district himself. But expanded school choice, he said, can create healthy competition and drive improvement in the public school system.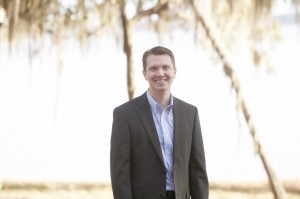 "The free market doesn't just apply to business," he said. "The free market also should apply to education, and limiting parents' options or students' options does not benefit the students."
The theme of unleashing the free market might resonate in Clay County, a Republican stronghold southwest of Jacksonville.
A seasoned Republican operative, Graham has worked on campaigns for the likes of U.S. Rep. Daniel Webster, R-Orlando, and former state Sen. Steve Wise, R-Jacksonville – both of whom championed school choice policies when they were in the Legislature.
He is currently the community relations coordinator for the Bradford County school district. So far, he's received more campaign contributions than any other school board candidate in Clay County. He's running for the seat vacated by his mother, an elementary school administrator. His grandmother and great-grandmother also taught in public schools.
If he's successful this fall, he will join the small but growing ranks of school board members around the state – including his friend Jason Fischer in neighboring Duval County – who say school districts should embrace the full range of options available to parents, and look to add more of their own.
The Clay County school district has been among the most highly rated in the state. It is also among the most affluent. But it has attracted a relatively low volume of charter schools, and has one of the state's lowest percentages of students taking part in choice programs.
Graham said he hopes to change that. He said he takes an all-of-the above approach to charter schools, tax credit scholarships, and virtual schools. The goal, he said, should be for school districts to meet that competition and attract parents by creating the best possible programs.
"I think public schools can compete, and they can be wonderful," he said. "Parents should want to choose their public schools. Why? Because they're great."
If elected, Graham said he wants to see the district create an open enrollment program, allowing students to enroll in any public school that has room for them. He also said he would push to expand its career academies.
"We in public education must adapt," he said. "We must change and we must improve, and if we aren't offering students the best product, then why are we here?"