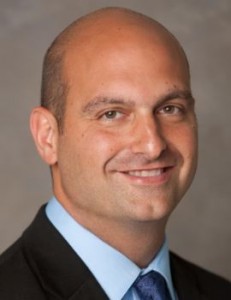 While many Floridians were watching election returns roll in, the Duval County School Board rejected half a dozen charter applications Tuesday night.
But on the recommendation of district staff, including Superintendent Nikolai Vitti, it also green-lighted two new charters, including a substantial expansion of KIPP's presence in Jacksonville.
Taken together, the moves demonstrate the evolution that Vitti says is needed in the way Florida's school districts approach charter schools: Be selective, but also look for places where charters can genuinely help students.
In an interview with redefinED, Vitti says he's tired of the rhetoric that has marked much of the charter school debate in Florida. It has taken on a for-them-or-against-them character, in which both sides partially miss the point. He says districts have a responsibility to reject substandard charter proposals, and should sometimes question whether a proposed charter really offers something unique.
"We have to move the charter conversation, I believe, to one where we're focused on where can charter schools fill the gap," he says.
Vitti says the district has recently tried to do a better job scrutinizing charter schools that apply to open in Jacksonville. Some applications appear "drastically inept" and "some are cut and paste documents." Districts serve as the first line of defense against unqualified schools.
"I think we would be dropping the ball as far as our responsibility if we are going to approve applications that are faulty," he says, adding: "We have to have a high level of expectations because we don't want students to go into schools that aren't ready to be successful."
People who work in Florida's sixth-largest school district often look askance at charters looking to open in upper-middle class areas of the sprawling city, Vitti says. On the other hand, KIPP, which has focused on the disadvantaged students of Northwest Jacksonville, "has garnered a level of respect from the greater community and also internally."
"People respect the fact that KIPP serves students in poverty" and gets results, he says.
That's one reason why, while other three other urban districts are planning to shop around for charter school collaboration partners, Duval decided it had already found one.
Vitti says Duval wants to work with KIPP on two of the biggest challenges both the district and the charter network face: Implementing blended learning programs, and creating a pipeline for talented teachers who want to work with disadvantaged students.
Duval already brings in Teach For America recruits, and Vitti has started an incentive program to lure more top teachers to Jacksonville's high-needs schools.
The charter collaboration proposes supplementing those programs with another pipeline by creating an internship program in concert with a college or university (which would be chosen through a competitive process). The district, Vitti says, needs a "diversified approach" to human capital – an issue inner-city schools, district and charter alike, face all over the country.
"We both struggle to retain and recruit teachers to work with students who are struggling," he says.