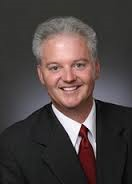 Frustrated with a lawsuit against Florida's largest private school choice program, and dissatisfied with the leadership of the Florida School Boards Association, a group of school board members announced Monday that they are launching a new membership organization.
The Florida Coalition of School Board Members plans to advocate for less bureaucracy, fewer mandatory tests and more school choice. Started by five school board members from around the state, the move comes in the wake of the FSBA's decision to join a lawsuit challenging the state's tax credit scholarship program.
"We don't want to tell" the parents of nearly 70,000 students receiving scholarships "that we know what's best for their kids," said Jeff Bergosh, an Escambia County School Board member who's signed up to be president of the new group. "We believe the best accountability is when a parent embraces the schools they're sending their children to," he said.
Bergosh said that, at least for now, he and other members would likely remain part of the main school boards association, which collects dues funded by school districts. Over time, he said, he intends to build a larger organization that can carry more clout in Tallahassee, respond more quickly to concerns raised by parents, and offer services like professional development to its members.
Some of the group's founding members, including Shawn Frost of Indian River County, took office after last year's elections, which saw the ouster of some FSBA leaders.
The tax credit scholarship program is administered by organizations like Step Up For Students, which co-hosts this blog and employs the author of this post.
See other coverage: Fort Myers News-Press. Gradebook. Palm Beach Post. NorthEscambia.com.