Parents of three- and four-year-olds with special needs would be able to enroll their children in Florida's newest educational choice program for special needs students under changes approved by a legislative panel on Wednesday.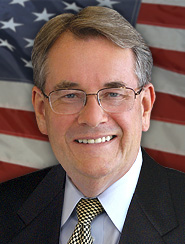 The state Senate's education budget committee approved tweaks to legislation expanding the state's new Personal Learning Scholarship Accounts after hearing emotional testimony to the mother of a child with autism.
Katie Swingle told the panel that she and her husband had scraped together money to afford therapies and private school tuition for their son, who is now seven years old, and attends Woodland Hall Academy in Tallahassee with the help of a scholarship account.
He has progressed from being told he would not be able to talk to learning to write in cursive, Swingle said. The younger children are when they start to receive services, she said, the faster their progress tends to be, but parents often struggle to cover the cost.
"When you get these bills, it's frightening," she said. "You just want to see you're child succeed and you just want to see them do well and be happy, and I see that."
Sen. Don Gaetz, the Niceville Republican who chairs the panel and sponsors the bill, said that for students too young to have received an individualized education program, or IEP, eligibility would be based on a medical diagnosis.
"We've learned through the scientific evidence that the sooner we can have an intervention … with students who have these unique abilities, the more effective the intervention is," he said.
The Education Appropriations Subcommittee approved the revised version of SB 602 unanimously, and it now heads the the full appropriations panel.
The Personal Learning Scholarship Accounts are administered by two non-profit organizations, one of which is Step Up For Students, which co-hosts this blog and employs the author of this post.