by Gary Beckner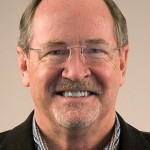 Reforming America's education system has become a top national priority. In an increasingly divided political climate, ensuring that every student has access to a quality education still brings bipartisan coalitions together unlike any other issue.
Despite growing consensus among advocates, teachers are often overlooked as allies in the fight to improve our struggling system. In order to promote positive and practical reform, it's critical to engage our teachers on the front lines.
For far too long the real voices of classroom teachers have fallen on deaf ears. The outdated union model is harming students and alienating a changing workforce.
Teachers deserve better.
In reality, hard-working educators are not in lock-step agreement with the demands and rallying cries of union leaders. To establish a credible teacher voice, we must empower teachers to be leaders for reform, not roadblocks.
Teachers are true professionals with ideas and opinions valuable to the education reform conversation. And it's clear the vast majority of teachers want to see their students succeed and their profession evolve.
According to a recent survey by the Association of American Educators, the largest national non-union teachers' organization, educators nationwide are embracing commonsense education reforms. Not only are educators eager to put students first, they're recognizing the promise of flexibility, choice, and professional advancement that reform offers to all stakeholders. Not the least of which being the issue of school choice.
As one of the most debated reforms in education today, the status quo establishment sees school choice as a threat to their unionized monopoly. AAE is leading the way in proving that teachers actually support laws that advance choice in education.
A whopping 97 percent of the teachers surveyed support public charter schools as options for both students and teachers. Another 94 percent support course choice. Fifty-six percent support Arizona's Empowerment Scholarship Accounts (ESAs), allowing special needs students the ability to customize their education with their own state education per-pupil dollars.
Similarly as new technologies are introduced, states across the country are implementing policies that offer and encourage online learning. According to the data, 68 percent of teachers support blended-learning environments where students spend part of their day on a computer and part of their day in a brick and mortar classroom. And the modern-day classroom pendulum is also swinging up in a big way as 67 percent of teachers support laws that require students to take at least one online class to graduate. That's an 11 percent increase from last year's results. Simply put, teachers recognize the flexibility and autonomy technology can provide to both students and the future of their profession.
Furthermore, accountability and professionalism in teacher evaluations are gaining more attention and support from educators. In fact, surveyed teachers overwhelmingly selected "student growth" as the biggest indicator of teacher effectiveness, followed closely by administrative/ faculty review. Notably, years in the system was ranked nearly last among quantifiers of teacher effectiveness–discounting union assertions that it's all but impossible to give teachers meaningful evaluations.
In recognizing the need to attract new and excellent candidates to the profession, teachers agree that it's time to raise the bar for incoming educators. As such, they are generally in support of enhanced admission requirements for education majors including higher incoming GPAs and specialized subject-matter tests. Another 66 percent of teachers agree that we should explore alternative certification programs allowing degreed professionals easier paths to the classroom.
These powerful results demonstrate that teachers unions are out of touch with growing numbers of classroom teachers and as such are ill-equipped to represent a changing workforce, further evidenced by membership rates in historic decline.
Education reform is a necessity of our time. As we consider sweeping reforms, stakeholders should understand that the union white noise opposition to all reform is just that–noise. More and more classroom teachers are embracing policies that put students and professionalism first. And AAE is standing right behind them.