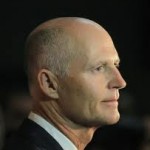 Florida's Personal Learning Scholarship Accounts could potentially serve three times as many special needs students next year, under the budget signed this morning by Gov. Rick Scott.
The budget boosts funding for the program from $18.4 million to nearly $55 million. Related legislation also expands the eligibility to three- and four-year olds, a broader range of students with diagnoses along the autism spectrum disorder, and children with muscular dystrophy.
This year, two scholarship funding organizations, including Step Up For Students, which co-hosts this blog and employs the author of this post, helped administer accounts for 1,665 students. The expansion would allow the program to serve up to 3,600 more.
The accounts were part of a broader push by Senate President Andy Gardiner to expand educational opportunities for special needs students. On that front, there is unfinished business.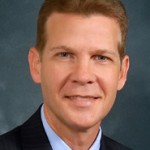 Scott's long list of line-item vetoes included $8 million aimed at jump-starting higher education programs for students with special needs, and a program aimed at helping them join the workforce.
In a statement responding to the vetoes, Gardiner said, "There are many families across Florida who have seen their dreams shattered by his decisions today."
"Families who had hoped their children born with unique abilities would have the opportunity to attend a post-secondary program, receive specialized job training and take part in the college experience, will see that dream postponed another year," he said.