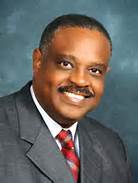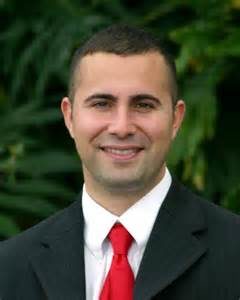 by Sara Clements
Florida's school choice movement won major victories in last night's elections for legislative and congressional races.
In a development that could have national implications, the state will soon be sending two newly elected, pro-school choice Democrats to Congress.
Al Lawson of Tallahassee and Darren Soto of Central Florida both prevailed easily in their respective congressional races. And both supported educational choice programs during their time as state lawmakers, including the expansion of Florida's tax credit scholarships
Their potential addition to the congressional "School Choice Caucus" is significant. While support for educational choice has grown in D.C., it remains largely a partisan issue, especially in the House.
In addition to his lengthy career as a legislator,Lawson is a member of the governing board of Step Up For Students, a nonprofit which administers the tax credit and Gardiner scholarship programs. Step Up publishes this blog and pays my salary.
Congress wasn't the only place that saw movement on the education reform front last night. Florida educational choice proponents virtually swept state legislative races.
Rep. Manny Diaz, R-Hialeah, has pushed to expand educational choice, give public school principals more autonomy and increase access to virtual courses in his four years in office. A former public school teacher and high school administrator, Diaz is expected to be a leader on education issues under incoming Speaker Richard Corcoran. His opponent, Yvette Gonzalez Petkovich, was endorsed by the state's teachers union and made opposing school choice a key part of her platform. Rather than backing down from his support for these programs, however, Diaz embraced it, and prevailed in a hard-fought bid for re-election.
Similarly, Rep. Michael Bileca, R-Miami, who is expected to be another key player on education in the upcoming term, faced a tough opponent in Jeffrey Solomon but pulled it out with a lead of more than 6 percentage points.
Another parental choice supporter, incumbent Sen. Anitere Flores, R-Doral, also won her seat against opponent Debbie Mucarsel-Powell.
Perhaps the biggest upset in South Florida, however, was a South Miami senate seat, which Rep. Frank Artiles won over incumbent Dwight Bullard, D-Miami, a public-school teacher and passionate school choice opponent. The Florida Education Association (FEA) spent $825,000 on his campaign alone, and he lost by 10 percentage points.
In total, FEA reportedly spent about $2.7 million on state legislative races in Florida. School choice was at the heart of many of them.
Rep. Keith Perry, R-Gainesville, faced former legislator and ardent public education supporter, Rod Smith, in a bid for state Senate, while Rep. Dana Young, R-Tampa, ran against FEA-endorsed Bob Buesing in Tampa. Both won by safe margins. In a slightly less competitive race, Rep. Kelli Stargel, a long-time parent empowerment champion, also kept her seat against the union's pick, former school board member, Debra Wright, in Polk County.
Meanwhile, on the other side of the aisle, Reps. Darryl Rouson, D-St. Petersburg, and Daphne Campbell, D-Miami, comfortably sealed their bids to join the ranks of Democratic school choice supporters in the state Senate.
While it's difficult to pinpoint support by choice backers as the single cause of all these significant wins, there is no denying that education has and will continue to play a major role in Florida's state races.