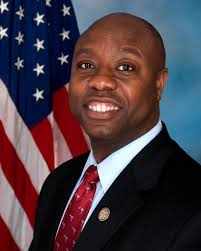 Sen. Tim Scott has seen how hard it can be for military families to find educational opportunities for their children as they move from one base to another.
His older brother was a command sergeant major in the U.S. Army. His younger brother is a colonel in the Air Force.
Their experiences trying to find schools for their children helped inspire the CHOICE Act. Scott's legislation would create pilot scholarship programs on at least five military bases.
"I know firsthand that a parent doesn't choose the base they go to, and therefore, can only hope and pray that the education is good," the South Carolina Republican tells Denisha Merriweather, a Florida tax credit scholarship alumna, in our latest podcast interview.
April is the month of the military child, and several states are advancing proposals to create new educational options for military families — or help existing school choice programs better meet their needs.
Georgia lawmakers approved a bill creating open enrollment for families on military bases, while Florida is advancing legislation that would allow military parents to apply for tax credit scholarships year-round.
"Giving those folks more options, more tools in their arsenal, so to speak, so that their children can have a quality education while the service member is putting their life on the line to protect freedom and liberty is, I think, the right thing to do," Scott says.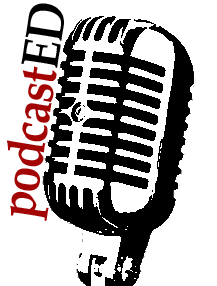 Scott's bill would also encourage states to create school choice programs for children with special needs, and expand the D.C. Opportunity Scholarship Program, which provides vouchers to low-income students in the nation's capital.
Scott says there's "turbulence" in Washington around more sweeping federal school choice legislation, but says Congress can help states see the wisdom of expanding educational options — especially for disadvantaged students.
"The goal for us on the federal level is not to require states to have school choice programs, but to encourage the states to take a serious look at those trapped in poverty, and to look for ways to break that cycle of generational poverty. And education is a very important part of it," he says to Merriweather. "If they see the light, I believe they will move in that direction, which is good news for kids like me and kids like you."
Podcast: Play in new window | Download