The number of home education students in Florida keeps rising. It reached 87,462 during the 2017-16 school year, according to fresh state data.
The Florida Department of Education releases a report on homeschooling each summer.
In 2015, the number of children taught at home saw some of its largest growth ever. Last year, it declined.
But the state's largest school district, Miami-Dade County, accounted for that decrease single-handedly.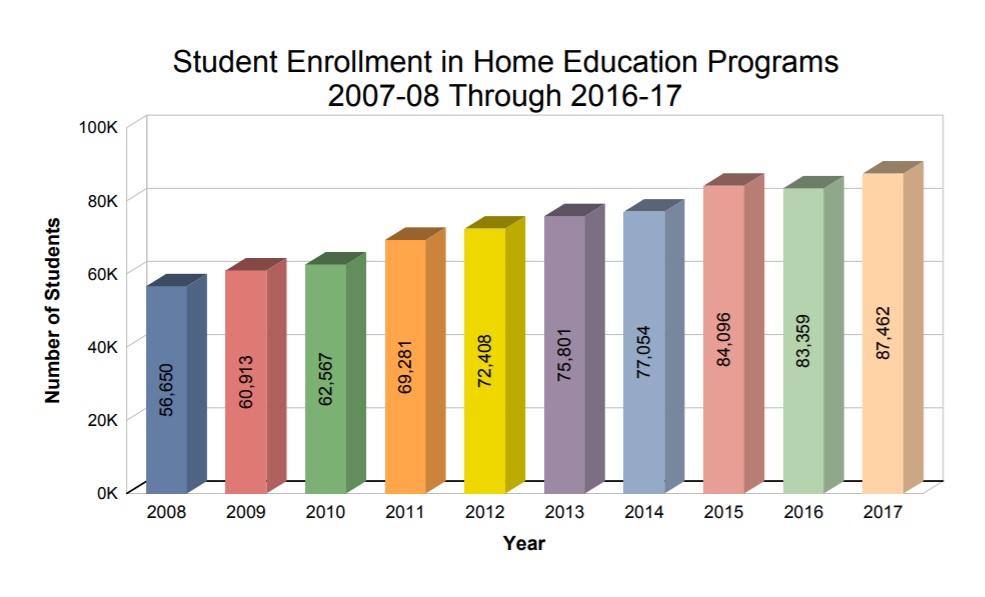 This year, home education grew by more than 4,000 students, or just shy of 5 percent. Once again, however, the number of home schoolers in Miami-Dade declined — this time by nearly 11 percent.
Homeschooling declined in other counties, including tiny Jefferson and midsized Brevard.
Meanwhile, in Jacksonville, it grew by nearly 15 percent. Duval County surpassed Palm Beach County as home to the largest number of homeschool students, with 6,772.