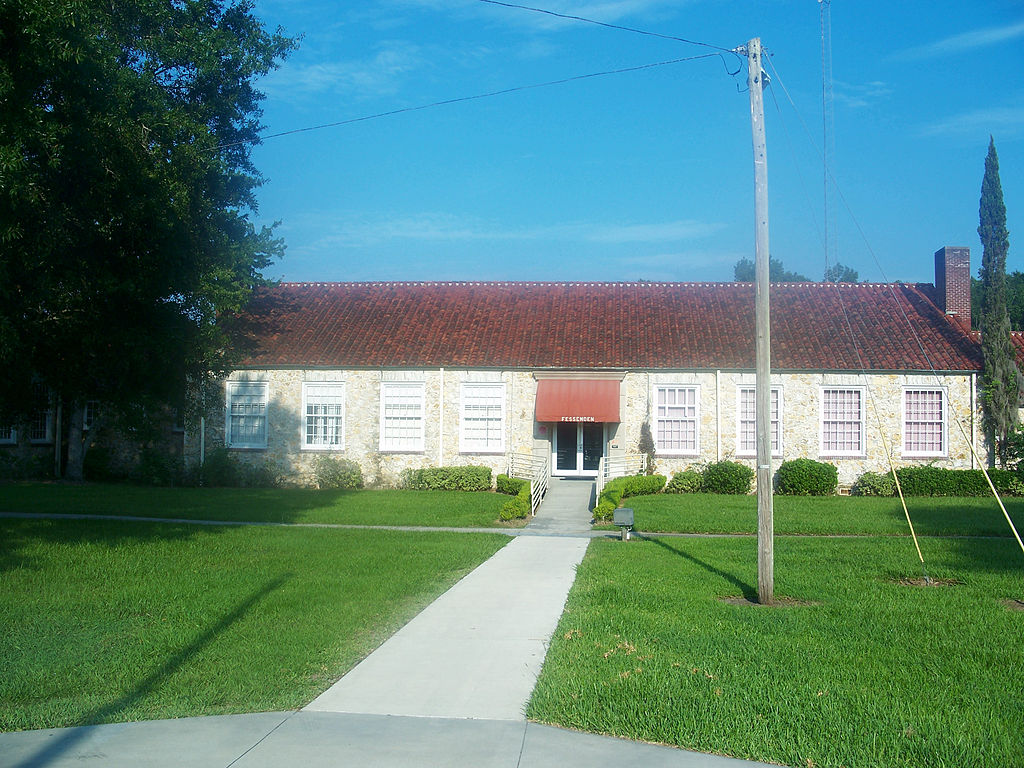 Far from the public eye, a North Florida private school for black students survived for 83 years against the odds.
From its humble beginnings as a log cabin in 1868 until its closure in 1951, Fessenden Academy endured thanks to the grit of the students and the entrepreneurial verve of its leaders. Over the decades it fought to preserve its academic identity, won praise for the achievement of its students, weathered the mysterious disappearance of a key leader and survived to become one of the longest-lived educational institutions of an era when missionary aid societies and wealthy industrialists swooped in to fill a void left by the public school system.
Its achievements were all the more remarkable given that a crucial part of its mission — the education of black children — was not only neglected by the public, but made difficult by politicians seeking to enforce racial segregation and white supremacy. And yet, it successfully courted the support of the some of the same public officials who oppressed similar institutions during the Jim Crow era.
Florida's state constitution of 1885 erased the gains black Floridians made following the Civil War and constructed a single-party state built on the idea of white supremacy.
Although it's not always considered part of traditional Dixie, racial tensions ran high in Florida and life for black residents was harsh. According to Historian David H. Jackson Jr., there were more lynchings per person in Florida between 1880 and 1930 than anywhere else in the South.
White residents, hostile to the idea of using tax dollars to provide an education for black students, were slow to build public schools for the black community. They fought to keep tax dollars from black and white residents segregated.
Florida's first elected Superintendent of Public Instruction, William N. Sheats, wrote racial segregation into the state's constitution. Over the course of his tenure, he forbade public schools from hiring teachers educated at racially integrated colleges, labored to shut down Florida's first desegregated private school and ordered the arrest of three Catholic sisters for the crime of teaching black students.
More than a third of the 20th century would pass before a majority of black students in Florida had access to a public school. Religious aid societies like the American Missionary Association (AMA) and wealthy benefactors stepped into that void to provide black students an education while the political majority would not.
This is the story of Fessenden Academy, a private school in rural Marion County, Florida, that educated black students for 83 years and became the last secondary school in the United States operated by the AMA.
From humble beginnings
Union School, as it was originally called, began in a humble log-cabin constructed entirely by local black families and financed by Thomas B. Ward in 1868.Under Ward's leadership, the private community school strived to educate freed slaves, both young and old.  Two decades later, Ferdinand Fessenden, a wealthy Bostonian living in Florida to improve his health, came across the "tumbledown cabin" and the seventy-five students being educated within.
According to historian Joe M. Richardson, Fessenden was "pained by the school's meager furnishings and by the 'misdirected energy of the teacher whose discipline consisted of a plentiful supply of hickory whips.'" He soon agreed to finance the school's new building and school supplies and on October 1, 1891, Fessenden led students from the dilapidated log-cabin into a furnished two-story school house with four "elegant air recitation rooms," desks, maps and books.
Two years later Fessenden considered deeding the school to Marion County. But he hesitated. According to AMA archives, Fessenden found among the district's leaders "such a divergence of sentiment and such low views of education" for black students. Instead, he deeded the property instead to the American Missionary Association (AMA). The school would later be renamed Fessenden Academy, in honor of its wealthy benefactor, who passed away and was buried on the campus in 1899.
The golden age of Fessenden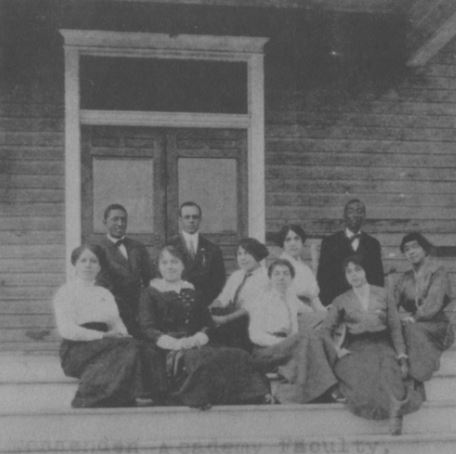 As a rural school, Fessenden Academy received less attention from the AMA than larger urban schools throughout the South. The AMA allotted two to three teachers to instruct up to 140 students per year and paid for textbooks and school supplies, but provided little more than moral support for school construction and maintenance. It wasn't until 1898, when John Wiley, a Fisk University alumnus, arrived that Fessenden began to grow again and thrive.
Wiley, an ambitious and industrious educator with grand plans, took matters into own hands. He sought external financial aid to expand the school. By 1903, Fessenden Academy was staffed by six teachers as enrollment swelled to more than 250 students, including fifty boarders. The school added vocational courses including agriculture, carpentry, blacksmithing, cooking, sewing and housework.
Wiley's efforts earned praise from Sheats, Florida's state schools superintendent and a frequent adversary of those who sought to educate black children. "This is one of the best and most progressively administered colored schools in the state," Sheats wrote to JLM Curry, a former confederate officer turned advocate for free public education in the South.
Sheats' support allowed principal Wiley to secure $360 in state funds in 1904. Small state supplements to the private school would continue through 1908. The Marion County school district even provided financial assistance for Fessenden students training to become school teachers.
In 1907 Wiley received a $6,500 grant from Andrew Carnegie along with another $1,500 in donations from other sources. With the funds Wiley constructed a new women's dormitory, library, dining hall and new classrooms. Under his leadership the school expanded to ninth through twelfth grades and added another 37 acres to the campus.
Officials from the Marion County Board of Public Instruction visited the school in 1908 and found the school in "most excellent condition and doing splendid work."
In 1914, students entering competitions at the Marion and Sumpter county fairs earned praise from editors at the Ocala Star Banner who proclaimed the student's academic, carpentry, blacksmithing, cooking and seamstress exhibits were "the standard of perfection."
Despite the school's success as an industrial and agricultural training center, and despite Sheats' urging to drop the Latin course in favor of more vocational ones, Wiley insisted academics come first. He kept Latin and added geometry and trigonometry courses to help students satisfy college admission requirements. According to Richardson, principal Wiley firmly supported the AMA's drive to "make a carpenter a man, not simply make a man a carpenter."
Wiley banned cursing, tobacco, liquor and firearms on campus and encouraged Christian living, cleanliness and good citizenship among students, many of whom still lived in the squalor of dirt-floored log cabins.
Wiley was also a community leader, orator and visionary who saw a promising future for his students.
"If it seems that there are conditions oppressing you laws that are passed to humiliate you, to discourage you," he told his students. "[D]o not desert the flag, do not question the Constitution. They are right; stand for them and time will surely come when every man and every woman will be accorded every right."
Unfortunately for the school and his community, Wiley vanished without a trace in the summer of 1915. His car was found along West Broad Street near the Temple Theatre in Ocala. Locals, including Wiley's own wife, suspected foul play, but no one found Wiley's body.
By the time of his disappearance, more than 1,000 black youth had graduated from Fessenden.
Recovery and transformation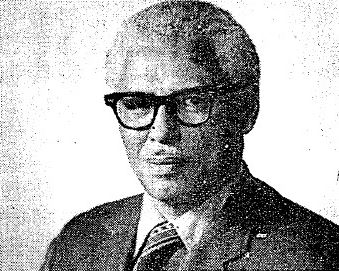 Fessenden Academy "faltered for a time after Wiley disappeared," according to Richardson, but new strong leadership emerged to see the school through its final years.
John A. Buggs, a political activist and secretary of the Marion County NAACP, took the helm at Fessenden Academy in 1942. By that time, Marion County had a public elementary school for black students and Fessenden operated as a secondary school and community center. It added classes for local farmers, and before the end of WWII, principal Buggs set in motion plans to add a vocational training center for black veterans. In 1947, Fessenden was awarded $100,000 from the Department of Veterans Affairs to add courses in mechanics, radio servicing, tailoring, furniture building, business training and typing for eighty veterans.
During the 1940s Fessenden became a hub of educational, civic and political activity. Fessenden's student newspaper editorialized against racial segregation and joined Buggs to advocate for better recreational facilities, libraries and street improvements. Buggs and his students were even credited with registering more than 5,000 black voters in Marion County in the 1940s.
Ruth Morton, a member of the AMA, said in 1949 that Fessenden Academy was "the only place in Florida where Negro politicians can meet and plan strategy for getting out the Negro vote."
Buggs dreamed bigger. He saw a school where both races might "mingle and work, free even from racial consciousness."
But his dream was never realized.
In 1949, Marion County finally opened a high school for black students with free busing throughout the county. As was customary, once a public option became available, the AMA began efforts to shutter the private school.
Seeing the educational and civic value of Fessenden to the community, Buggs petitioned the state to allow the school to become an interracial college prep school. His request was denied. He then re-imagined the school as a public junior college and offered to sell the school to the state, but the Florida Department of Education declined again.
Buggs blamed the state's financial situation, but AMA member Ruth Morton blamed Mary McLeod Bethune, president of Bethune-Cookman College, whom she believed feared competition from another black college.
The 1950-51 school year would be Fessenden Academy's last. In the spring of 1951, the AMA liquidated the school's assets and sold the property to Marion County. The AMA's last secondary school had finally closed its doors.
Buggs left Florida following the closure of the school and moved to California. After the Watts riots in 1965, he  became director of the U.S. Commission on Civil Rights and an adviser to U.S. Presidents Nixon, Ford and Carter. He died in 1995.
The Marion County School District reopened the school in 1953 as a public school serving black students in grades 1-12. The school remains open to this day as Fessenden Elementary School, a racially integrated public school where the spirits of principals Wiley and Buggs live on
Sources:
Richardson, Joe M. "Joseph L. Wiley: A Black Florida Educator." The Florida Historical Quarterly, Vol. 71, No. 4, April 1993.
Richardson, Joe M., and Maxine D. Jones, "Education for Liberation: The American Missionary Association and African Americans, 1890 to the Civil Rights Movement." The University of Alabama Press, 2009.
Jackson, David H., "Booker T. Washington's Tour of the Sunshine State, 1912." The Florida Historical Quarterly, Vol. 81 No. 3, Winter 2003.
"Fessenden Academy." Amistad Research Center at Tulane University (accessed July 24, 2017) http://amistadresearchcenter.tulane.edu/archon/?p=creators/creator&id=94