A Central Florida district was recently credited for its efforts in advancing personalized learning in the classroom as part of a state initiative.
But the district chose to change course abruptly under new leadership.
Even so, personalized learning advocates say there is still hope for their push for personalization, and a state program intended to help it along.
Lake County was one of four districts chosen to become part of a competency-based learning pilot program. Competency-based learning is the foundation of personalized learning. It allows students to advance to higher levels of learning based on their mastery of a topic rather than the amount of time they spend on it.
The Foundation for Excellence in Education, a reform advocacy group, is studying personalized learning and how it is bringing change to classrooms in Florida. It's cited examples of success. And it's stressed that competency-based learning does not clash with one of the foundation's other objectives: Setting high learning standards for every student.
On the contrary, ExcelinEd says it enables all students to work toward the same goals. The foundation hopes allowing students to proceed at their own pace, according to their interests, will ensure all of them actually reach those goals.
Three districts and a lab school are proceeding apace with personalized learning. None has yet applied for a waiver enabled by a state law passed last year, but they're gradually giving students more choices in their learning. In some cases, they're trying to rethink school from the ground up. But no district was further along than Lake County.
So what impact will its abandonment of the state initiative — and a grant backed by national philanthropists — have on personalized learning in Florida? The differing answers to that question help shed light on questions educators and policy wonks keep asking. Is personalized learning just a buzzword? Or can it represent meaningful changes in classrooms?
'Regrettable' move
A 2016 law created a competency-based learning pilot program for the Pinellas, Palm Beach, Seminole County and Lake County school districts, as well as the University of Florida's P.K. Yonge Development Research School. It allows them to apply to the Florida Department of Education for waivers from state regulations that might stand in their way.
But with a change in leadership in Lake County, the state's 19th-largest district, Superintendent Diane Kornegay and school board members decided to change course.
"It is regrettable that Lake County has come to that decision," said Shan Goff, Florida policy director for ExcelinEd. "That is a local decision. We do think it is unfortunate. They were further along in implementation. People can still learn from Lake County. We are trying to give greater focus or support to the remaining districts."
Meanwhile, officials in the other districts say they're still making substantial progress. Initiatives vary from one district to another. They range from math acceleration to revamped report cards that embrace "standards-based grading" to an effort to design the high school of the future.
But Lake County School board officials argued personalized learning is just another word for good teaching practices.
A district's diappointment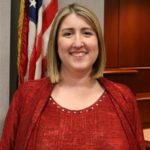 In 2014, Lake was one of six districts in the nation to receive a three-year, $3.1 million grant from the Bill and Melinda Gates Foundation's Next Gen Systems Initiative. The money was supposed to help prepare schools for personalized learning.
Lake ranked 44th in student achievement in 2016. Its graduation rate used to be above state average. Now the district is below. Umatilla High School, which carried out the personalized learning program in some classrooms, dropped from a B to a D on its state report card.
School Board member Marc Dodd said results like those prompted the district to pull away from the program.
"We did not see us climbing in the rankings with those methods," he said. "It is about getting back to the basics about what are the good teaching strategies that we need to see in every single classroom. We were not seeing a return on our investment."
Lake County School Board member Kristi Burns also raised concerns.
"Competency-based learning will work for some students," she said. "Our goal is to reach all students and you do it by differentiating education. It is making sure you are teaching to less advanced and more advanced kids in the classroom."
The problem with competency-based learning is it more student-driven, with less teacher guidance, Burns added.
"It is difficult for young children to initiate all their own learning without as much of a teacher guidance," she said. "Our goal is to make sure teachers are guiding our students learning."
Emily Weiskopf, chief of transformation for Lake County schools, said even without a personalized learning program, the district expects all students to master academic content and gives them a choice in how they show mastery.
"With the vision of transforming classrooms for the 21st-century learner to include opportunities for students to collaborate around relevant and real-life problems, students are able to engage in problem-based learning and refine their skills of collaboration and communication," she said.
Weiskopf added the district is continuing to offer programs that embody the spirit of competency-based learning. Dual enrollment, Advanced Placement classes and industry certifications allow students to take college-level courses or pursue their interests.
Moving forward
Goff said there is much to learn from the early competency-based learning initiatives.
"I think one of the lessons learned clearly was this program can't be something different and apart from the district in improving the quality of instruction," she said.
Karla Phillips, ExcelinEd's personalized learning policy director, said the essence of the program is providing flexibility and meeting students where they are.
Competency-based learning gives students the opportunity to completely master a standard. Right now, Phillips said, "We give diplomas based on seat time and grades rather than whether they master the content."
For example, if a student scores 80 percent on a math test, that student is going on to the next level without mastering 20 percent of the material. Online learning guru Sal Khan has memorably illustrated this problem, likening it to building a home on 80 percent of a foundation.
Competency-based learning changes that dynamic. But change does not come easy.
Support is critical in schools, Goff said. Schools need a healthy dose of teacher training.
There is still much to study about this new evolution in learning. But its clear that competency-based learning requires support from school leaders, a fundamental shift in the curriculum and everyone to be on the same page. This certainly has occurred at P.K. Yonge, where the University of Florida's K-12 laboratory school has shown promise.