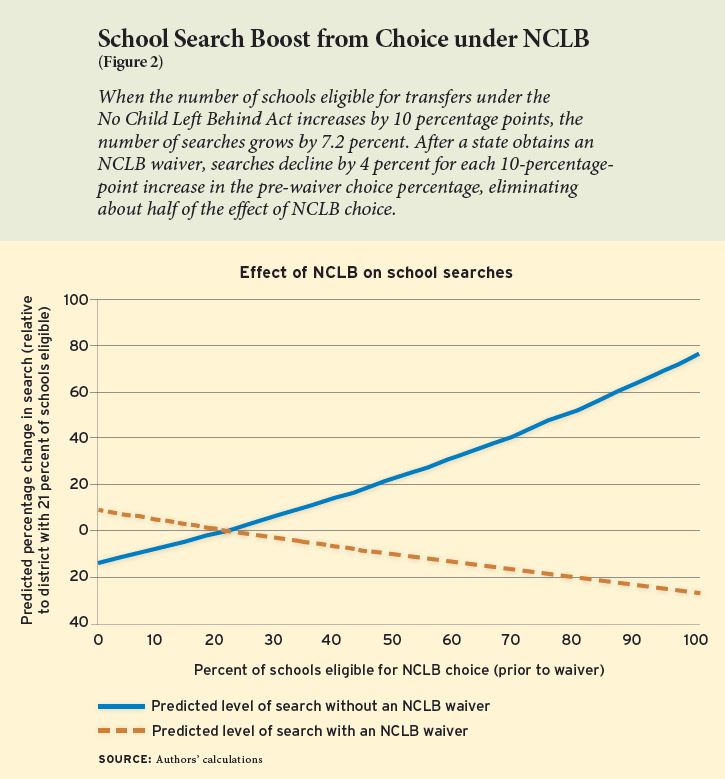 Do parents try to become more informed when given the opportunity to choose a school for their child? Researchers Michael Lovenheim and Patrick Walsh try to answer that question in an article published today by EducationNext.
They reviewed more than 100 million searches and 3 million search terms on GreatSchools.org between 2010 and 2013. The website offers parent reviews, academic results, demographic data and other information about schools.
The researchers looked at areas where new school choice options became available. For example, under the federal No Child Left Behind law (NCLB), schools receiving Title I funds that failed to meet minimum requirements for standardized test performance for two consecutive years were required to offer students the option to transfer to local schools that did meet standards.
"We find consistent evidence that search frequency increases due to the expansion of school choice as a result of [No Child Left Behind] and the growth of charter schools," they wrote.
The researchers found that a 10 percent increase in available school options under NCLB coincided with a 7 percent increase in searches on Greatschools.org. The addition of a charter school in a geographic area coincided with an increase of 5.3 percent.
Some states eventually requested waivers from the NCLB transfer rules. In those states, researchers found the opposite results. As states revoked public school transfer options, GreatSchools searches declined.
"Our results indicate that parents respond to increased school-choice options by collecting more information about the quality of local schools," the researchers concluded.
In other words, the results suggest having educational options makes parents more interested in school quality. When they have the ability to move their children to another school, parents have an incentive to investigate their available options. And there's some evidence that parents do use this information to decide where to send their children.
Ensuring that information is also useful and credible will help parents make the best decisions for their students.