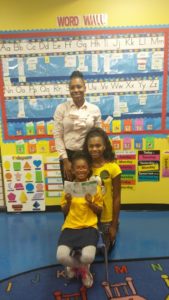 More than 1,400 public school district employees are benefiting from America's largest private school choice program.
Their kids are a small percentage of the more than 100,000 low-income and working-class students who are using the Florida Tax Credit Scholarship. But their participation further underscores the diversity of parents who value options.
Parents list their employers on applications to Step Up For Students, the nonprofit that helps administer the program. By my count, there are 1,471 district-employed parents in the mix this year. We don't have a breakdown by job title, but eligibility is based on income. So, just as it was in past years, it's likely most of these employees are custodians, bus drivers, teacher assistants and other "support staff."
It's not hard to find teachers who secured scholarships for their children, either, like this one and this one. Clearly, none of these employees are motivated by some twisted desire to dismantle public education. They simply want what all parents want: the school that best fits their kids' needs.
Toccara Barron is one of them. She's a science teacher in Jacksonville. Her oldest daughter is an eighth-grader in a magnet middle school. Her youngest is a first-grader at a private school.
Barron thought the private school was best positioned to give her youngest the individualized attention she needs to be challenged academically. Thanks to a scholarship, she was able to access it.
"All parents should have the right to choose a school for their child," she said, "not just the ones who could afford to pay tuition."
The scholarship parents who are district employees hail from 57 of Florida's 67 districts. Another 60 scholarship parents work for charter schools. A half-dozen work for the public Florida Virtual School.
Even parents who work for choice schools, it seems, are happy to have more choice.