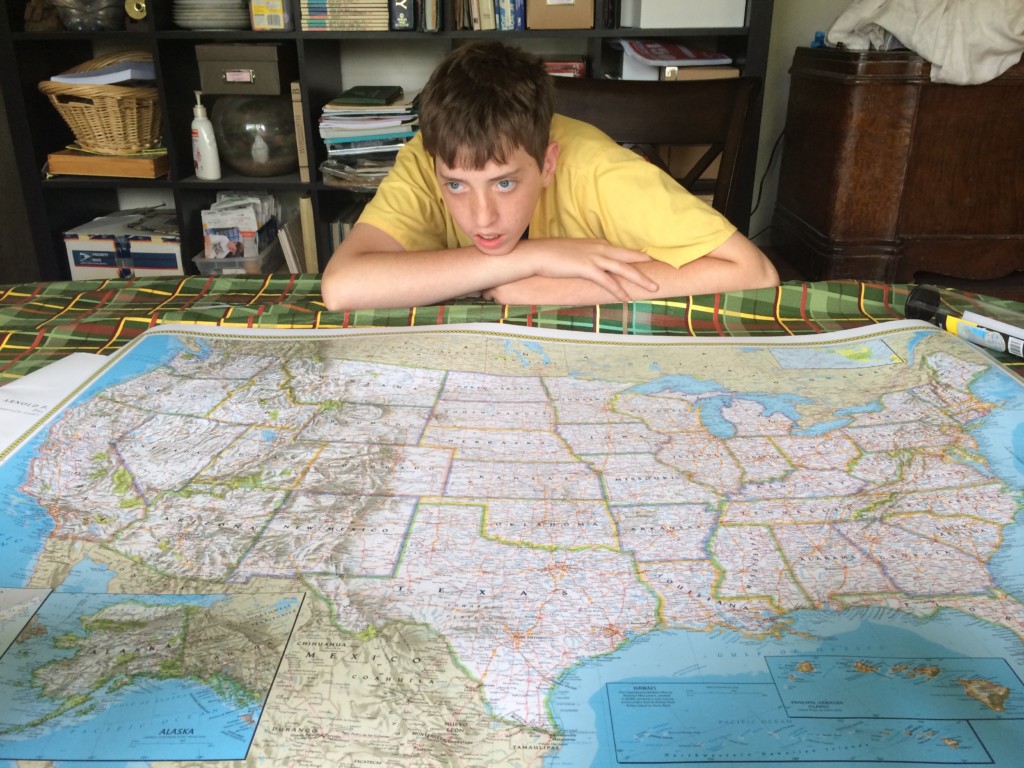 Brandon sat quietly in his wheelchair but grew increasingly agitated as his lawyer, Clint Bolick, answered rapid-fire questions from an aggressive reporter.
His mother, Donna Berman, stood behind him, worrying he might erupt into a fit, or worse, a seizure.
Brandon's service dog Cody even sensed the frustration and made a noise in defense of his best friend.
"Can we get him out of here?," Brandon muttered about the reporter.
Another reporter noticed his agitation. "We've been trying to get rid of him for years," he quipped.
Brandon, who had autism, smiled and kept his composure.
Brandon was 16 at the time. He and his mom had come to Tallahassee to attend a hearing for Faase v. Scott. Florida's statewide teachers union filed the case to halt a 2014 law that expanded the Florida Tax Credit Scholarship and created the Personal Learning Scholarship Accounts (PLSA), a scholarship program for children with special needs.
After years of struggles in public and private schools, Brandon and his mom felt the new program finally offered a path to an education that would work for him. They, along with other parents and students, jumped into the lawsuit to come to its defense.
Lawyers for the teacher unions claimed tax credit scholarships were their primary target. Brandon and other children using PLSAs were simply "collateral damage." The two programs were linked in a sweeping piece of legislation the union argued violated the state constitution.
Brandon, his fellow intervenors, and the state's lawyers ultimately prevailed.
Their win set the stage for a series of other legal victories for Florida's school choice programs. The infant program they helped defend has blossomed into the nation's largest education savings account program. It's now called the Gardiner Scholarship, and it supports more than 10,000 students with special needs. 
One size didn't fit
Berman never saw her son as collateral damage.
"He was a space-age kid living in a stone age system," she said.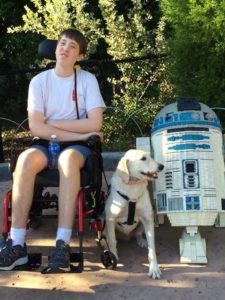 One-size-fits-most educational approaches hadn't worked for Brandon. He tried small class settings in public schools, mainstreaming, summer schools and private school vouchers. He was hospital/homebound multiple times.
Berman says she averaged four to five Individualized Education Plan (IEP) meetings a year. The family has gone to court twice over their son's education. And they've been frustrated.
"[The Individuals with Disabilities Education Act (IDEA)] isn't worth the paper it's written on," Berman said. Court records show she's currently in a legal battle with Volusia County Public Schools.
Berman said Florida's new scholarship program would allow her to tailor Brandon's education to his unique needs. It put money in a bank account for Brandon. His mother could use the account to pay for textbooks, school supplies, tutoring, therapies,  assistive technologies and other approved educational expenses.
Once he received a scholarship, Berman said, Brandon's life changed. He found discipline and self-worth working in a pizza shop, learned to read a restaurant menu and discovered the world of Huck Finn. The scholarship helped bring a new dimension to Brandon's life, right up until it so abruptly ended last September at the age of 19.
Brandon's Journey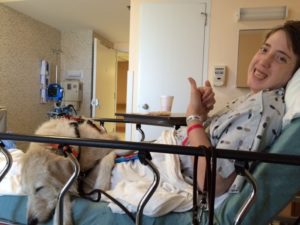 Brandon was born Jan. 16, 1998 to Donna and her husband, Corey.
He began to experience seizures at the age of three and was largely nonverbal. He was diagnosed with autism at age six. Brandon grew up with muscular dystrophy, an auditory processing disorder, cortical atrophy and a brain tumor. He was constantly sick and spent much of his time in a wheelchair.
Doctors and other specialists believed Brandon might never learn to read. His mother was determined to prove them wrong. She enrolled him in a public school.
Unfortunately, the education system, both public and private, failed him, early and often. He seemed to make progress in situations where an aid and a behavioral specialist supplemented the classroom teacher, but those arrangements were infrequent. After first grade, school administrators insisted Brandon join a full mainstream class in second grade. Berman didn't think her son was ready.
During third grade, an EEG scan revealed that Brandon experienced seizures almost hourly. The school began to send him home almost daily. Berman says her frequent trips to pick Brandon up from school would ultimately cost her job as a pediatric ER nurse.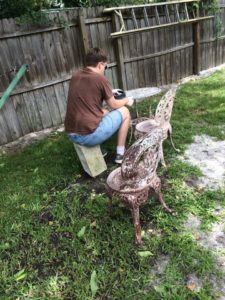 After failing the FCAT twice in third grade, Brandon was "administratively promoted" to fourth, despite further protests from his mom.
Middle school is a hard time for any child. It was even more difficult for Brandon. He was moved from elementary school to a middle school while still in 5th grade. The transfer proved difficult for Brandon who found it easy to get lost in school during class transfers or agitated with rule breakers and line cutters during lunchtime.
That middle school later tried to transfer Brandon to another school with a small class for children with emotional and behavioral disorders. But that school refused to enroll him when they learned he relied on a feeding tube.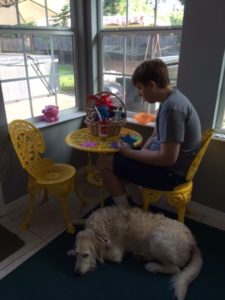 Despite many caring teachers, Brandon's mom felt he wasn't making educational progress in public schools.
Next, the Bermans tried a private school with the help of a McKay Scholarship, but limited resources at the school left Brandon without the help he needed. He returned to the public school system for 9th grade.
The public high school showed promise at first. Brandon joined a cheerleading squad with other students with special needs and made friends with neurotypical cheerleaders.
But the school lacked a nurse. And it took months to hire the promised teacher for Brandon's special needs program.
The final straw came one day when another student at his school hauled off and hit Brandon, breaking his nose.
Meanwhile, Brandon's health issues kept him away from school. He qualified for the hospital homebound program several times. But that program offered teacher contact only four hours per week. Despite loving and caring homebound teachers for 10th grade, Berman felt it wasn't enough.
She began searching for other options. It was then she discovered a bill winding its way through the state legislature. If passed, it would create a new program for special needs students.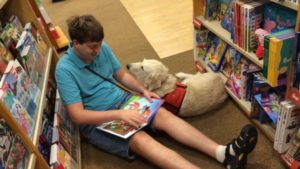 "Am I dreaming?" Berman recalled asking her friend after discovering the bill.
Berman jumped at the chance to advocate for her son. She spoke to employees at the Foundation for Excellence in Education, who put her in contact with local lawmakers.
"Donna has been one of the most tireless parent advocates I've ever met," said Kate Wallace, the former external affairs director for the Foundation for Excellence in Education. "Thousands of parents and children are benefiting today, and they have Donna and her son to thank."
Once the bill passed, and the lawsuit was defeated, Donna Berman focused on designing a proper home education for her son.
Her family realized education can happen anywhere — at home, in the bath, in a car on the way to the doctor's office, at the hospital. Brandon worked on finger dexterity, hand strength, counting and social skills folding pizza boxes at the back of Manny's Pizza in Port Orange.
The value of his hard work earned him a pizza and a coke, new friends and a sense of self-worth.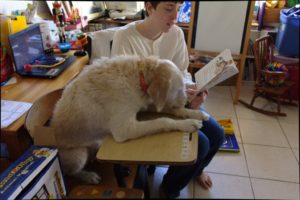 Despite earlier warnings from doctors that Brandon might never learn to read, Donna found that he could. Seeing many words on a page intimidated him. His mom downloaded books onto an e-reader and enlarged the words so fewer appeared at a time. Brandon learned to love reading. The Box Car Children became his favorite series.
Prior to the scholarship, family meals at restaurants involved Brandon picking his food by pointing to a picture. But one day he shocked his mother by downloading the restaurant menu to his iPad, reading the menu and telling the waiter what he wanted.
"It may seem like a trivial task for us, but for Brandon this was a major development," his mother recalled tearfully.
Brandon could have laser-like focus once an idea got into his head from a book. While reading the Mark Twain classic Huckleberry Finn, he became obsessed with rafts. But instead of floating down the mighty Mississippi, Brandon wanted to build his own raft for the household jacuzzi, his mom recalled with a chuckle.
With the Gardiner Scholarship, Brandon finally received an education.
"It worked" said Berman about the program. "He was finally allowed to learn at his own pace."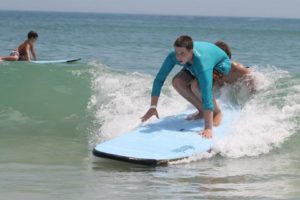 Brandon passed away on Sept. 10, 2017 at the age of 19.
Donna Berman lost her son, and the thousands of families using Gardiner Scholarship family lost one of their first champions.