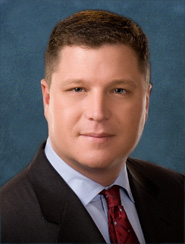 New legislation will make way for the next step in the evolution of education, according to a Florida senator who filed it.
The bill would expand a personalized learning program. It would allow educators across the state to develop "mastery-based" programs in which students advance when they master a topic or take extra time if they struggle.
"Students in any class are all at different levels on the topic, and oftentimes we are trying to educate to the middle," said Sen. Jeff Brandes, R-St. Petersburg. "It is best if we can work with each individual student and create an education plan that meets their individual needs."
Brandes filed SB 968, which would expand a personalized learning program to any school district that wants to participate and let participating districts try new approaches to awarding course credit to middle and high schoolers. A Florida House education panel last week approved similar legislation filed by Rep. Jennifer Sullivan, R-Mount Dora.
P.K. Yonge Developmental Research School is leading Florida's foray into personalized learning. School districts in Palm Beach, Seminole and Pinellas Counties have begun experimenting with the concept. Representatives from those districts have spoken in favor of the bill.
Brandes said it's important for districts to carry out the program at their own pace. In some places, like Lake County, it may not work out right away. But he predicts that by 2030, most districts would use mastery-based learning in some form.
Educators participating in the pilot program say it is already transforming their schools, and that the legislation would give them much-needed flexibility.
"Some students need more hours, some need fewer to achieve mastery," said Lynda Fender Hayes, director of P.K. Yonge. "A change in the law that disconnects the definition of the mastery from the number of hours spent in a classroom would be very helpful."
Right now, the law requires students to receive "135 hours of bona fide instruction" in a course before they receive credit.  The bill would allow school districts to develop systems that award credit based on a student's mastery of a course's content, regardless of how much time they spend.
P.K. Yonge is working to align its curriculum with mastery-based learning. As a laboratory school housed at the University of Florida, part of its mission is to develop approaches that other schools can implement.
Hayes said the school has spent time looking at the definition of mastery in the middle grades, and how it can be achieved.
As a result, the school is ready to begin certifying student mastery of standards using scoring rubrics it has developed. This means Hayes said, regardless of whether students have spent 135 hours in a course, they can receive credit and move on.
The shift to mastery-based learning brings other challenges, like communicating students' progress to parents and colleges. Hayes said her school is working on mastery-based report cards that separate students' mastery of a subject from compliance-based elements such as attendance, behavior, effort and time on task.
P.K. Yonge has several pilot classrooms in seventh through ninth grades where students already receive hybrid reports that combine traditional grades with reports that break down which standards each student has mastered.
"Being part of the pilot has allowed more focused work to take place and has opened the door for more creative work to be sanctioned," Hayes said.
Thomas Brittain, principal of Seminole High School — another school taking part in a personalized learning initiative and preparing to implement mastery-based learning — said the bills are essential to the work the school is doing to reach all students.
"If you have a high achieving student and put them in a situation they are not really learning, then you are losing that student," he said.
Jane Lucas, the school's assistant principal, said she did not want to hold a student back if they have already proven mastery in a subject.
"They might need help in another area," she said.
While it might take time for schools to negotiate the shift to mastery-based education, Sen. Brandes said it would make intuitive sense to students.
"Kids are used to leveling up in games," he said. "This is the game of education, by allowing kids to level up at their own pace."