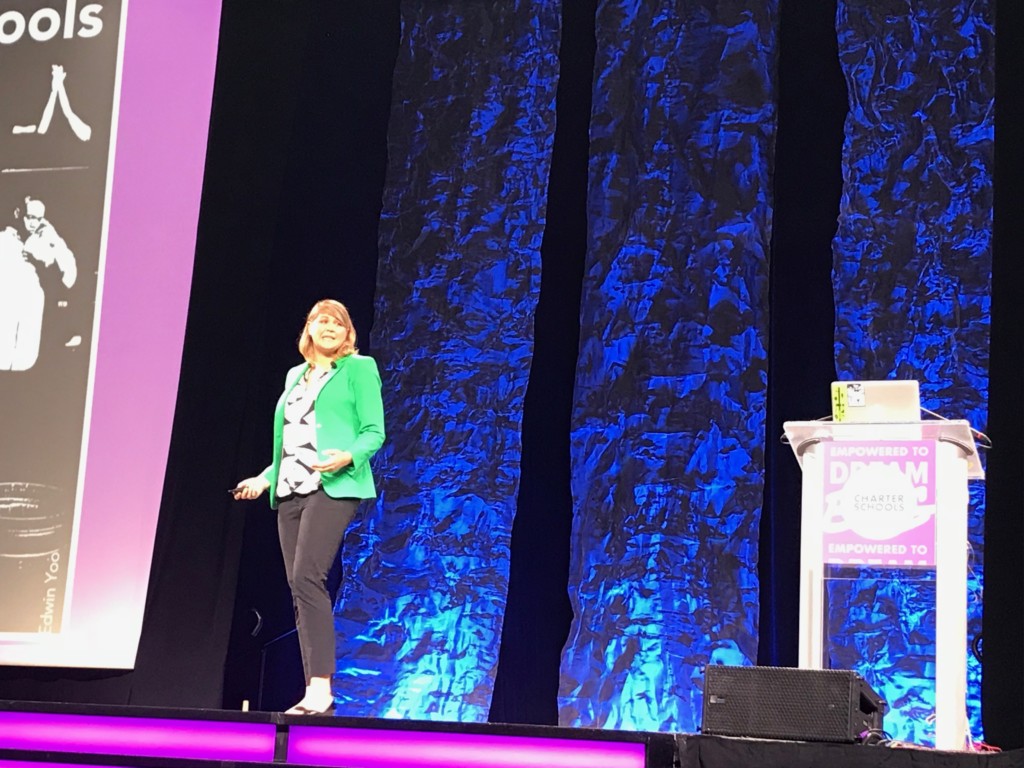 AUSTIN, Tex. – Sydney Chaffee has taught her students about apartheid in South Africa.
But students simply do not take notes and answer questions.
They probe deep questions about morality and justice.
"My students draw comparisons between South African kids' activities and their own power and promise as young people," said Chaffee, the 2017 National Teacher of the Year. "They debate whether they would be willing to risk their lives to ensure future generations can live in a more just world."
Chaffee, a humanities teacher at Codman Academy Charter Public School in Boston, was one of the main speakers at the closing session of the National Alliance of Public Charter Schools Wednesday.
She and others spoke to the broader message that a good education can empower students to become active members of society and fight injustice in the world. It also means helping them to find fulfilling careers where they can make a difference.
"Teachers don't just teach subjects," Chaffee said. "We teach people. I believe education can be a tool to work toward social justice."
Chaffee further stated that if we insist that education happens in a vacuum, we do our students a disservice.
Reminding the audience of the activism of Parkland students fighting for stronger gun laws, Chaffee said such activism reminds her of what can happen when students have access to a great education. A well-regarded civics education program at Marjory Stoneman Douglas High School helped groom the students for activism.
"When our students think critically about the world around them they learn to become engaged citizens who will question injustice and work to change it," she said.
When students are active in fighting for justice, they build critical thinking and leadership skills, Chaffee added.