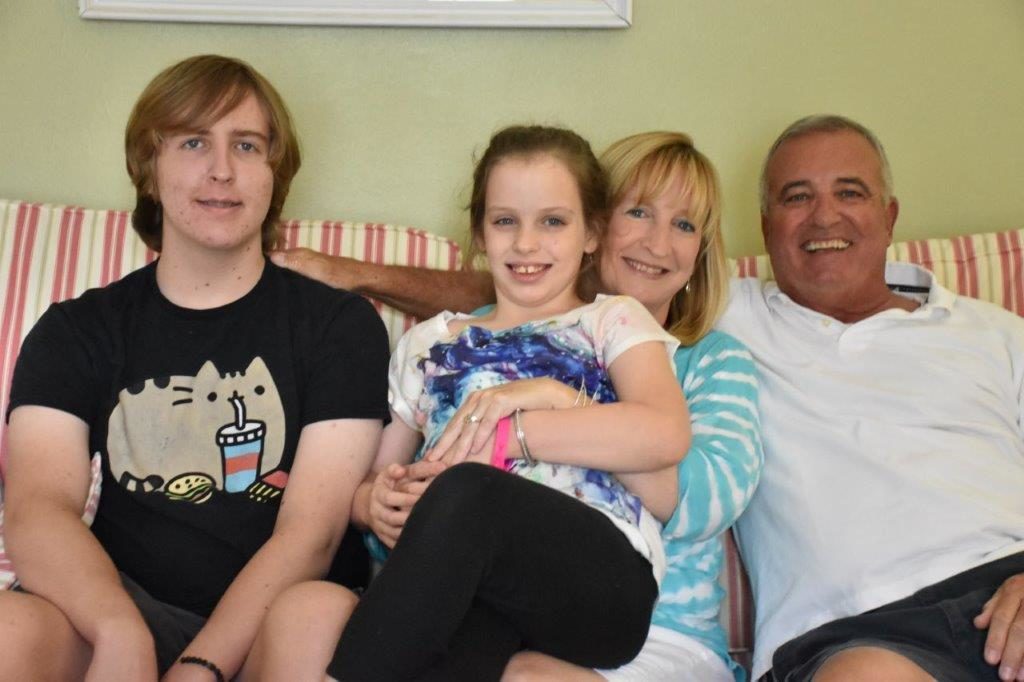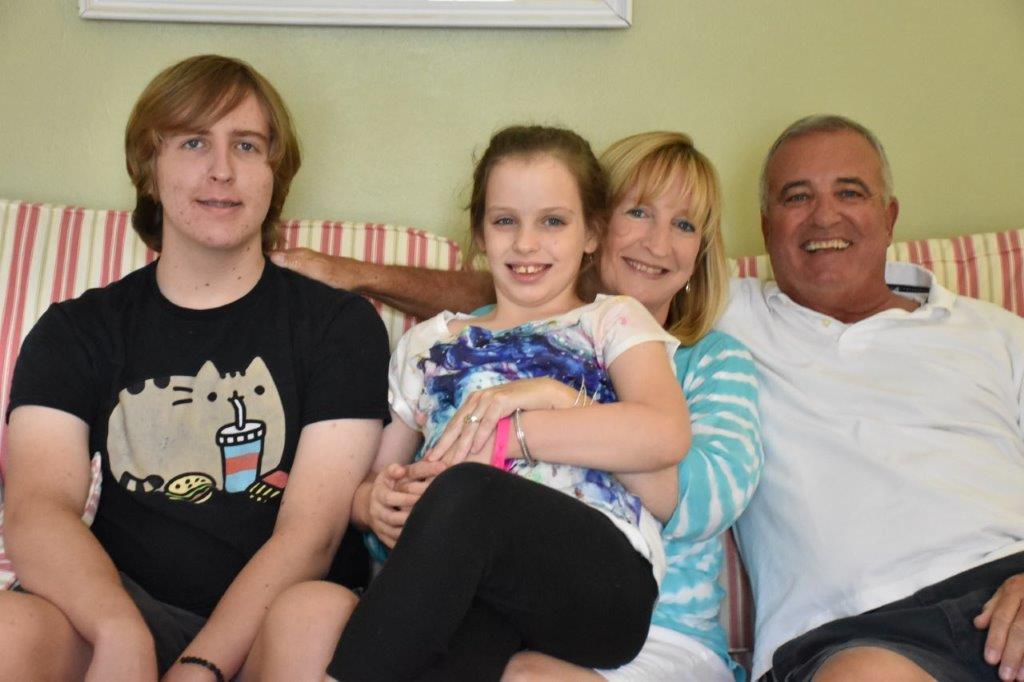 Emily Beasley was a typical 6-year-old. Precocious yet shy, she was learning to read, loved to dance and enjoyed playing with friends.
Everything changed suddenly one night, as she stood in her family's kitchen.
Her parents noticed her staring with a blank expression. Her lips moved, but she wasn't speaking. She didn't move and lost control of her bladder.
"That was the exact moment when everything changed," said Doug Beasley, her father.
Emily recuperated over summer vacation, but when school started again, there more problems. She had a "rather large" seizure at school one day, her mother said, leading to a brief hospital stay.
Unfortunately, the seizures kept coming and medication wasn't working. She suffered brain damage and severe cognitive impairments.
"She was perfectly normal, then she went from being a 6-year-old to basically a 3-year-old, practically overnight," Doug Beasley said.
The shock and alarm Doug Beasley and wife Barbara immediately felt only deepened after Emily was diagnosed with epilepsy and other impairments, including intellectual disability, dyslexia and auditory processing disorder. Now 10, Emily also has symptoms of autism spectrum disorder and severe memory problems.
Emily eventually returned to her neighborhood school in Longwood, Florida, for about a year, but the seizures had erased much of what she had learned. She made little progress and was so despondent, her mother said, that she "wanted to stay in a dark room under a blanket all day and just be sad."
When her parents wanted options, a teacher at the school told them about the Gardiner Scholarship for students with certain special needs, including intellectual disability. Step Up For Students, which publishes this blog, helps manage the scholarship.
The Beasleys applied for the scholarship in 2016, and Emily was accepted.
"When we were awarded the scholarship, I bawled," Barbara Beasley said. "People need to know that this scholarship is life-changing."
Thanks to the scholarship, Barbara Beasley, 50, was able to leave her job as director business relations at the Better Business Bureau of Central Florida to homeschool Emily. Doug Beasley, 68, is twice retired, but continues to work as a Sassagoula River boat captain at Disney World.
The scholarship helps pay for curriculum and related educational materials, as well as equine therapy at Freedom Ride, a nonprofit therapeutic horseback riding organization in Orlando.
"She knows left and right now because of steering her horse," Barbara Beasley said. "Freedom Ride has also given her the courage and desire to train to ride in equestrian events at next year's Special Olympics."
Emily also receives occupational, speech and behavioral therapy that is covered by insurance. In addition, she attends a Christian school one day a week and has worked with a reading and writing tutor twice weekly for about two years. She is starting to tell stories verbally by using toys as characters in a story and is learning on a roughly second-grade level.
At home, Barbara Beasley has implemented a cooking curriculum, which teaches Emily to follow recipes and create shopping lists. They also have a tower garden, so Emily has learned how harvested vegetables can be used in the kitchen to make food.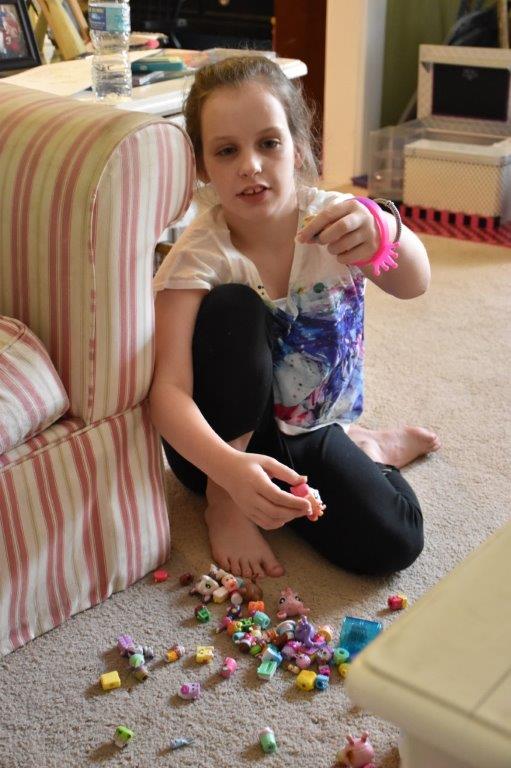 On a recent weekday, Emily danced and turned backward somersaults as she watched an animated television show featuring horses. In the same room, her parents spoke positively about her future.
"She's aware of her situation," Doug Beasley said. "She knows what we're talking about. She understands what happened to her."
After a few moments, Emily left the room and returned with a box of Shopkins, which are tiny plastic toys in the shape of fruits, vegetables, shoes, refrigerators and other everyday items. She set up a toy vegetable market next to a make-believe park.
"You can balance them on here," Emily said, arranging the Shopkins just so. "It's like a little stand. They can stay put."
Next, she set up a kitchen.
"Let's cook some breakfast," she said. "I'm making eggs, toast and some milk."
Lula, the family's 6-year-old Australian cattle dog, meandered into the room, momentarily diverting her attention.
Her parents smiled.
There may never be a day when they aren't concerned for Emily's future, but much of the despair they once felt has been replaced by hope.
"The precocious little girl I once had is back," Barbara Beasley said. "Now, we can look to the future and know that she can someday live independently and take care of basic needs."
"That was never even on our radar before," Doug Beasley said. "We're just so thankful for what the scholarship has allowed us to do. I don't know where we'd be without it."