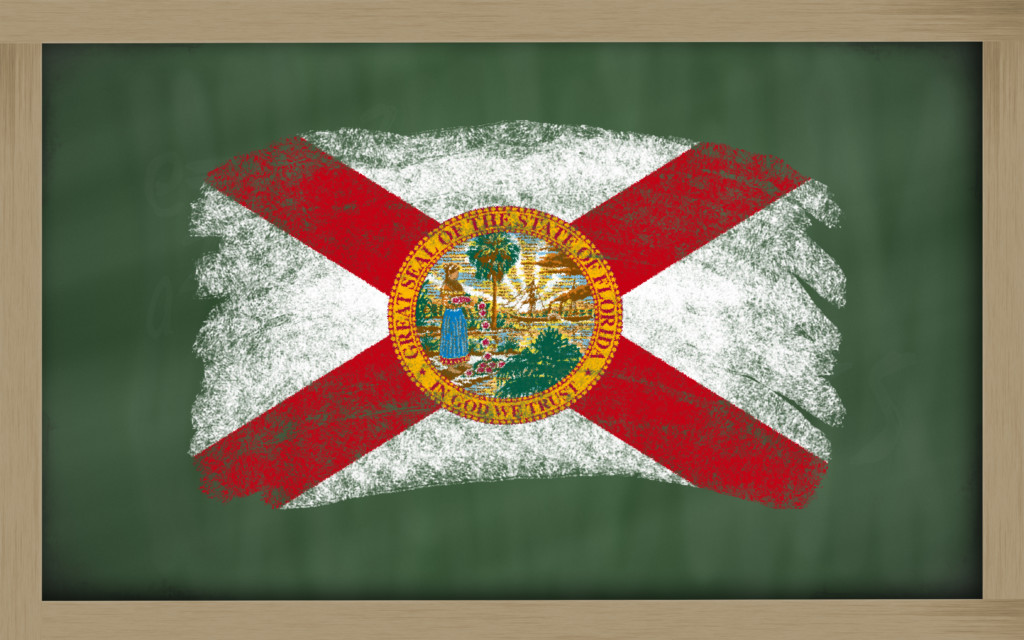 Florida public schools now rank No. 4 in academic achievement, behind only Massachusetts, New Jersey and Virginia, according to the latest annual "Quality Counts" report from Education Week, released  this week. Though it's not noted in the report, Florida has a far higher rate of low-income students than any state in the Top 10, with roughly 60 percent of its students eligible for free- and reduced-price lunch.
The latest ranking is Florida's highest ever. But it shouldn't come as a surprise.
In fact, it punctuates a decade-long run.
Since 2009, Florida has, by Education Week's analysis, finished at No. 7, No. 7, No. 6, No. 12, No. 12, No. 7, No. 7, No. 11, No. 11 and now No. 4. (The rankings stayed the same in some consecutive years because Education Week waited on national test scores, released every other year, to re-calculate.)
Education Week bases its analysis on a combination of common indicators: high school graduation rates; results on college-caliber Advanced Placement exams; and reading and math scores on the National Assessment of Educational Progress, considered the gold standard of standardized tests. It factors in proficiency and progress.
In a less tribal world, yet more good news about the relative performance of Florida public schools would finally knock the dunce cap off the state's reputation, and spur more scrutiny of those trying to keep it there. The track record there isn't encouraging.
Florida's vision of education reform has been in the state and national spotlight for 20 years and remains "controversial" despite the rising trend lines. State policy makers have consistently emphasized a dual approach: Tough regulatory accountability measures like school grades. And an expansion of school choice options like charter schools and private school scholarships.
The latest news will come as a surprise to many parents – if they hear it – given the still oft-repeated myth that Florida schools are sub-par.
Twenty years ago, Florida's education system was anemic, according to the most common indicators, with barely half its students graduating. But today, Florida's public schools have never performed better, according to the same indicators. In some respects, they are among the best in the nation.
For example, Florida students rank No. 1, No. 1, No. 3 and No. 8 on the four core NAEP tests, once adjusted for demographics, according to the left-leaning Urban Institute. After the latest round of NAEP scores were released last spring, showing Florida had made the biggest gains in the nation, a top official at the National Center for Education Statistics told reporters, "Something very good is happening in Florida, obviously."
Obviously.
How odd, then, that some who define themselves as public school defenders continue to double down on the notion that Florida public schools are being decimated – and to blame school choice for a decimation that so clearly isn't happening.
How odd, too, that they so easily get away with it.