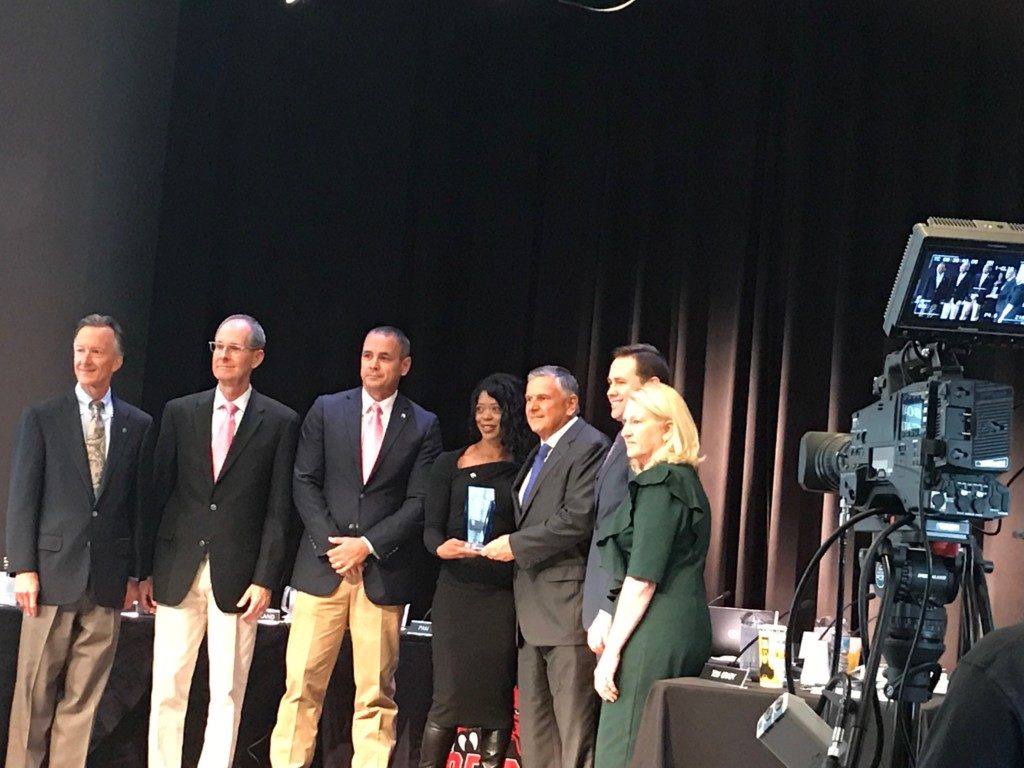 In his final meeting after serving nearly eight years on the Florida Board of Education, Gary Chartrand on Thursday used the occasion to speak of parental choice.
"To me, education is as important as oxygen," said Chartrand, who was appointed by Gov. Rick Scott and served two terms. "A great education is not only a privilege, but a right. … The potential to live the American dream is not just for a few, but for all. That is why we need to fight for all educational opportunities for students to reach their potential. Choice is important. The more choice we have, the more freedom we have."
Chartrand is executive chairman of Acosta, a North American sales and marketing firm in Jacksonville, and is credited with bringing KIPP charter schools to Florida. He also founded the Chartrand Foundation, which provides funding to public schools in lower-income neighborhoods.
Board member Michael Olenick said Chartrand played a huge role in "forging our education policy."
And Education Commissioner Pam Stewart said Chartrand worked to always represent the student.
"I have to say you make those decisions with a student in mind," she said. "No matter where pressure comes from, you hold firm and you demonstrated some of my favorite words: strength, courage and encouragement."
Chartrand said he tried as a board member to emphasize the importance of educational choice.
"Not every school is going to fit for the child, and I think we need to empower parents to make those decisions," he said.