News Service of Florida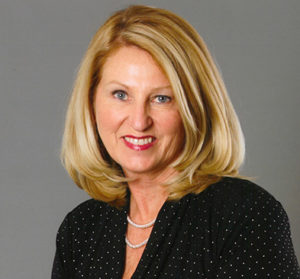 With widespread changes likely coming to Tallahassee after the November elections, the State Board of Education on Thursday moved to keep Education Commissioner Pam Stewart in her post for another year.
The board, meeting in Citrus County, passed a resolution that invited Stewart to continue serving as commissioner — an invitation Stewart accepted. The board, made up of seven gubernatorial appointees, cited part of the state Constitution that says members serve staggered four-year terms and have the authority to appoint a commissioner.
Gov. Rick Scott will leave office in January and be replaced by the winner of the Nov. 6 election between Republican Ron DeSantis and Democrat Andrew Gillum. The new governor likely will make widespread changes in top levels of state government.
"The Florida Constitution charges the state board with supervising the state's public education system, and we take seriously this immense responsibility," board Chairwoman Marva Johnson said in a prepared statement Thursday. "Under Commissioner Stewart's leadership, the Department (of Education) has implemented policies that have enabled Florida students to reach unprecedented levels of achievement. I am grateful for her willingness to continue serving the people of Florida in this role, and I look forward to continuing to work with education leaders throughout the state in promoting students' ongoing success."
Stewart has served as commissioner since 2013.