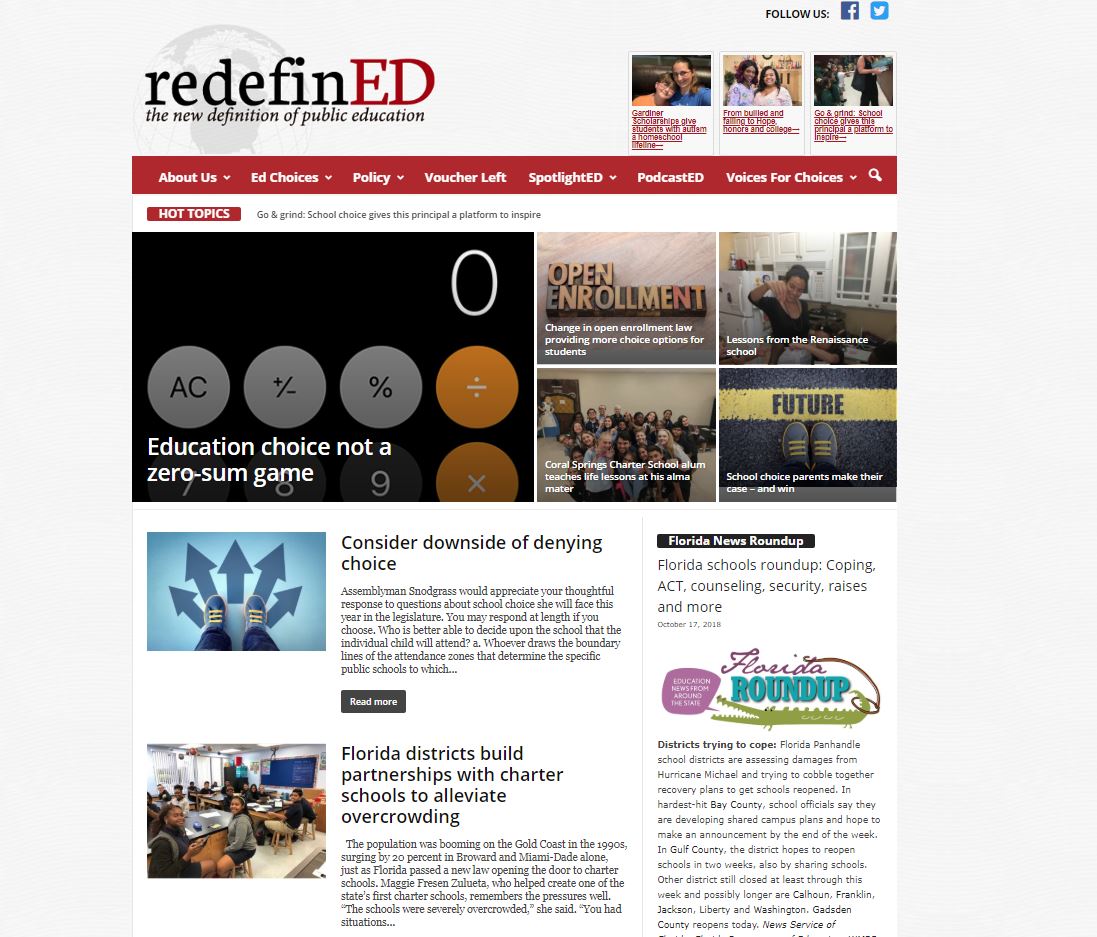 Eight years is an eternity for a blog. And hoo boy, was redefinED beginning to show its age!
So we've given ourselves a makeover. ????
We trust you'll like the new look we're unveiling Monday. It's cleaner, crisper, more colorful. It's also more functional, with a design that showcases multiple stories at once, an updated categories menu, and a much better search engine to find all of your favorite content we've published over the years.
We started redefinED in 2009, a joint venture between Step Up For Students and the center-left American Center for School Choice. The center, unfortunately, is no more, but both Step Up and redefinED are stronger than ever.
We continue to offer high-quality content you won't find anywhere else. Commentary about the new definition of public education. Spotlights on students, teachers and schools. Plenty of breaking news too.
There's always been a little here for everyone – parents, educators, journalists, policy makers, wonks, even fair-minded critics – and that won't change. But we think the new look will make our posts even more appealing and compelling, and worthy of your consideration.
As always, thanks for reading us. If you have questions, concerns, gripes or suggestions, please send them to David Hudson Tuthill at dhudson@sufs.org.